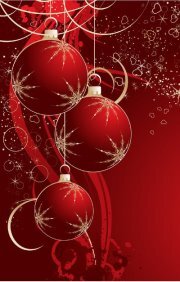 WILLIAMSBURG _ There are people living in nursing homes and assisted living facilities in the Williamsburg area who feel very alone. Holidays can be particularly lonely for residents who have no visitors, cards or gifts. With a simple holiday visit as part of a team, you can make an extraordinary difference.

You are invited to join AARP members and The Holiday Project to transform your holiday experience this year in Williamsburg. A team of volunteers will visit nursing home and assisted living residents from 10 a.m. to Noon on Monday, December 17 at Morningside of Williamsburg, 440 McLaws Circle, Williamsburg 23185. To be part of this team, contact the team leader Mary L. Brett Wright at 757-253-1774 or email her at marylb7834@aol.com.

This is the first year for the The Holiday Project in Williamsburg. AARP Virginia has been teaming up with the The Holiday Project and volunteers in Fredericksburg since 2011. These holiday visits really make a difference. As one team leader for the Fredericksburg project said: "Each resident was so appreciative. They kept thanking us for coming. The volunteers had an excellent experience."

One team has been created in Williamsburg so far, but more are welcome. Last year, 12 teams with 100 volunteers visited 500 residents in the Fredericksburg area.

To learn more about this day-brightening project, go to www.holidayproject.org.

The Holiday Project of the National Capital Area is one of AARP Virginia's CreateTheGood featured projects. The Holiday Project of the National Capital Area is a non-profit organization that organizes volunteers to visit with people in nursing homes, hospitals and other settings during holidays in Virginia, Washington, DC and Maryland. Many of the people who receive visits have no other holiday visitors.

Through this project, AARP Virginia and The Holiday Project of the National Capital Area organizes volunteer teams that visit selected residents in nursing homes and assisted living facilities. "Visit hosts," volunteers, who enjoy organizing and facilitating others' volunteer experience, lead the teams. The tasks are minimal and can be accomplished in just a few hours.

Individuals interested in serving as team leaders or volunteers can contact The Holiday Project at holidayprojectdc@hotmail.com or call 703-370-0370. Additional information can be found at www.holidayproject.org.

To learn more about AARP Virginia, visit www.aarp.org/va. To find other volunteer opportunities through AARP, visit www.createthegood.org.

AARP is a nonprofit, nonpartisan organization with a membership that helps people 50+ have independence, choice and control in ways that are beneficial and affordable to them and society as a whole. AARP does not endorse candidates for public office or make contributions to either political campaigns or candidates. We produce AARP The Magazine, the definitive voice for 50+ Americans and the world's largest-circulation magazine with over 35.1 million readers; AARP Bulletin, the go-to news source for AARP's millions of members and Americans 50+; AARP VIVA, the only bilingual U.S. publication dedicated exclusively to the 50+ Hispanic community; and our website, AARP.org. AARP Foundation is an affiliated charity that provides security, protection, and empowerment to older persons in need with support from thousands of volunteers, donors, and sponsors. We have staffed offices in all 50 states, the District of Columbia, Puerto Rico, and the U.S. Virgin Islands.