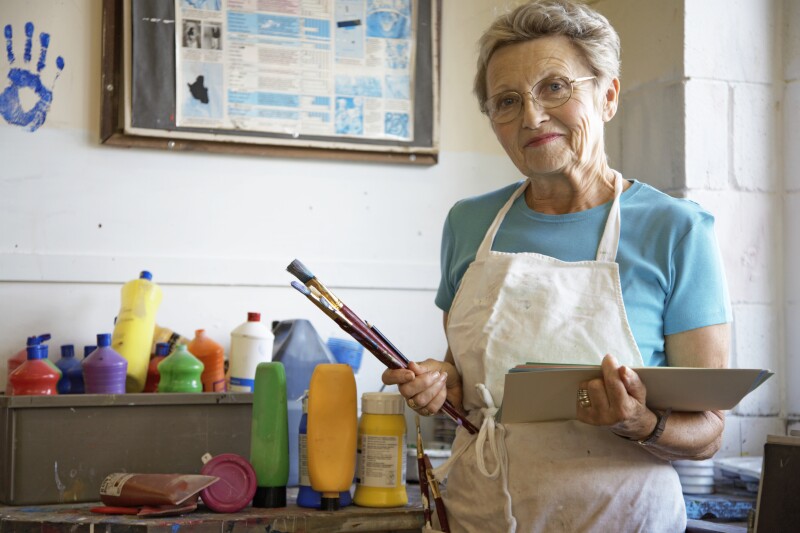 Arts Across Generations is a new AARP Blacksburg Chapter initiative. The program will take place June 1, 2018 in conjunction with Blacksburg's Art Walk, the deadline for submissions is April 15. The program's aim is to solicit, jury, display, and celebrate artworks created my multi-generational artists (e.g., a high school student and a grandparent; local artist and a neighbor enrolled in elementary school). Pairs do not have to be related, but at least one artist must be a resident of te New River Valley.

This initiative enacts two core values of our chapter to: [1] view retirement as a time to continue to embrace current passions and learn new ones as well as [2] provide opportunities for community members across generations to interact in meaningful ways.

The theme for this inaugural program is "The Joy of Life." Each intergenerational project should interpret this theme. Submissions can be a single or multiple creations co-created by multi-generational artists. Artists have maximum degrees of freedom to create works that reflect their creativities and showcase their talents.

The deadline for submissions is due April 15 and will be juried prior to the June 1 Art Walk. A cash prize of $150 will be awarded for first prize and lesser amounts for second and third place.

All artworks will be showcased at various community venues and will be returned to artists in July 2018.

Interested parties should contact Peter Magolda ( magoldpm@me.com ) or Wendy Baldwin ( wendybburg@gmail.com ) and will receive a packet containing additional information and guidelines.