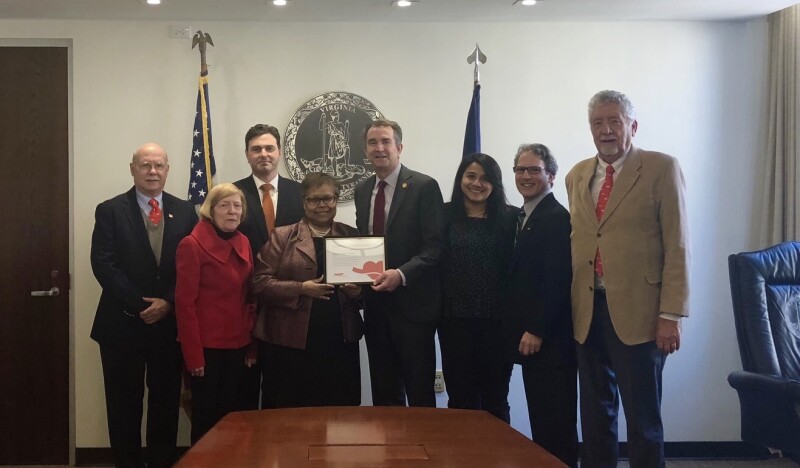 AARP Virginia has recognized Governor Ralph Northam and five lawmakers for supporting policies to help Virginians save for retirement and care for loved ones in their homes.

Northam (D-Virginia), Senator George L. Barker (D-Alexandria), and Delegate Christopher K. Peace (R-Mechanicsville) were named 2018 "Capitol Caregivers," a bipartisan group of 65 elected officials from 24 states. These leaders have advanced policies that support family caregivers, who help care for their parents, spouses and other loved ones.

"On behalf of the more than 1 million unpaid family caregivers in Virginia, AARP thanks Governor Northam, Senator Barker, and Delegate Peace for their leadership to help make it a little bit easier for people to take care of their loved ones," said AARP Virginia State Director Jim Dau.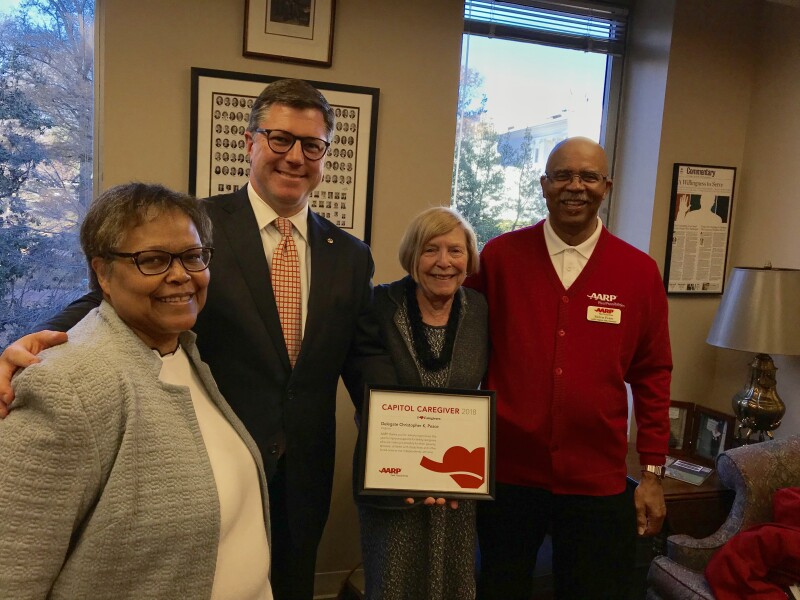 Three more legislators – Senators Frank Ruff (R-Clarksville) and Monty Mason (D-Williamsburg), along with Delegate Luke Torian (D-Woodbridge) – were honored for leadership to help all workers grow retirement savings. The lawmakers were inducted into AARP's fourth class of "Super Savers" — state officials from across the country who are working to make it easier for American to save for retirement.

"Delegate Torian, Senator Ruff, and Senator Mason have demonstrated the power of working across the aisle to create solutions for the challenges facing Virginians," said Dau. "Virginia's workers – particularly those struggling to build their own retirement nest eggs – can take comfort knowing that they have these champions on their side."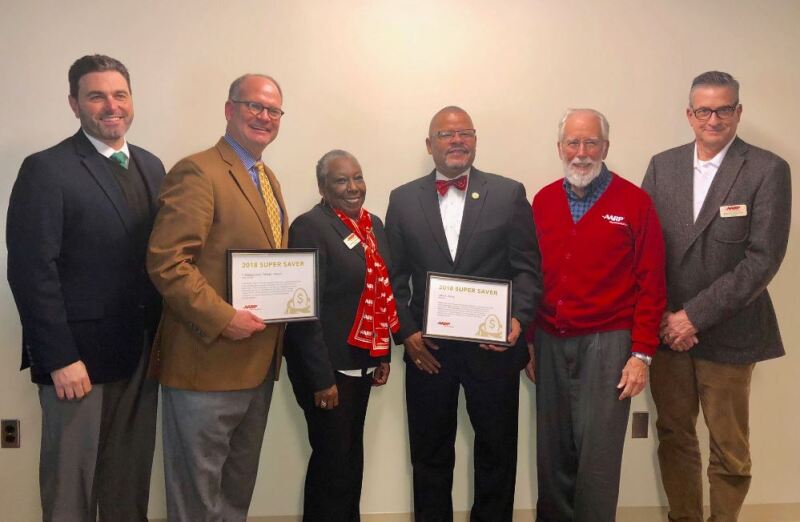 The officials were presented with the "Capitol Caregivers" and "Super Savers" awards in Richmond this week.

Across Virginia, more than one million Virginians provide unpaid care for their older parents, spouses, children and adults with disabilities, and other loved ones— valued at about $11.8 billion annually . Caregivers can spend an average of $7,000 – $12,000 out of their own pockets to support their loved ones, and they help with everything from transportation to appointments and grocery shopping to bathing and medical care.

"Family caregivers are the backbone of Virginia's long-term care system, and they need more support," said Dau. "AARP Virginia will continue working for them by creating a new state income tax credit to offset caregiving expenses, as well as offering them important workplace flexibility and access to resources."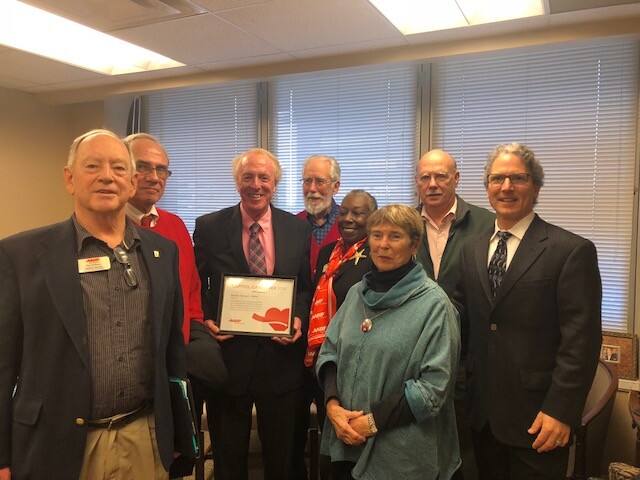 Ensuring that Virginians have a secure and independent future benefits everyone. Every day, people share stories from workers about their struggle to save for retirement and from retirees struggling to make ends meet. While Social Security is a critical piece of the puzzle, it is not enough to depend on. Half of all households are at risk of not being able to handle everyday expenses – like medicine, utilities and rent – in retirement. Additionally, a secure retirement means fewer people relying on government safety nets, which will save taxpayer dollars.

Currently, more than half of employees working in Virginia do not have access to a retirement savings plan through their employer.

"In 2019 and beyond, AARP will continue to work with Virginia's elected officials to help Virginians grow the savings they need to have a secure retirement," Dau said.

To learn more about how AARP is working in your community, visit our website, and follow us on Facebook and Twitter.

AARP is the nation's largest nonprofit, nonpartisan organization dedicated to empowering people 50 and older to choose how they live as they age. With a nationwide presence and nearly 38 million members, AARP strengthens communities and advocates for what matters most to families: health security, financial stability and personal fulfillment. AARP also produces the nation's largest circulation publications: AARP The Magazine and AARP Bulletin. To learn more, visit www.aarp.org or follow @AARP and @AARPadvocates on social media.