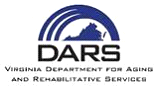 The Commonwealth Council on Aging is sponsoring the 2013 Best Practices Award Program funded by Dominion Power targeted to organizations serving older Virginians and their families. As we struggle to meet the challenges of serving a rapidly aging population during a time of budget cuts and growing demand, we need to share our best practices and applaud our successes. Instructions, nomination forms, and information on previous Best Practices Award Winners are on the Commonwealth Council on Aging's website www.vda.virgina.gov/council.asp. Nominations for the 2013 Awards must be received by March 1, 2013.

This is the seventh year of the Best Practices Award Program and the Council is pleased to offer monetary awards to the top winners: The first place program will receive $5,000; second place, $3,000; and third place, $2,000. The Council will also recognize three honorable mention programs.

The awards will echo the message to develop and support programs and services that assist older adults to Age in the Community. This invites an opportunity to recognize creativity in services that foster "Livable Communities" and/or "Home and Community Based Supports" - from transportation to housing, from caregiver support to intergenerational programming. We believe the door is wide open for creative best practices.