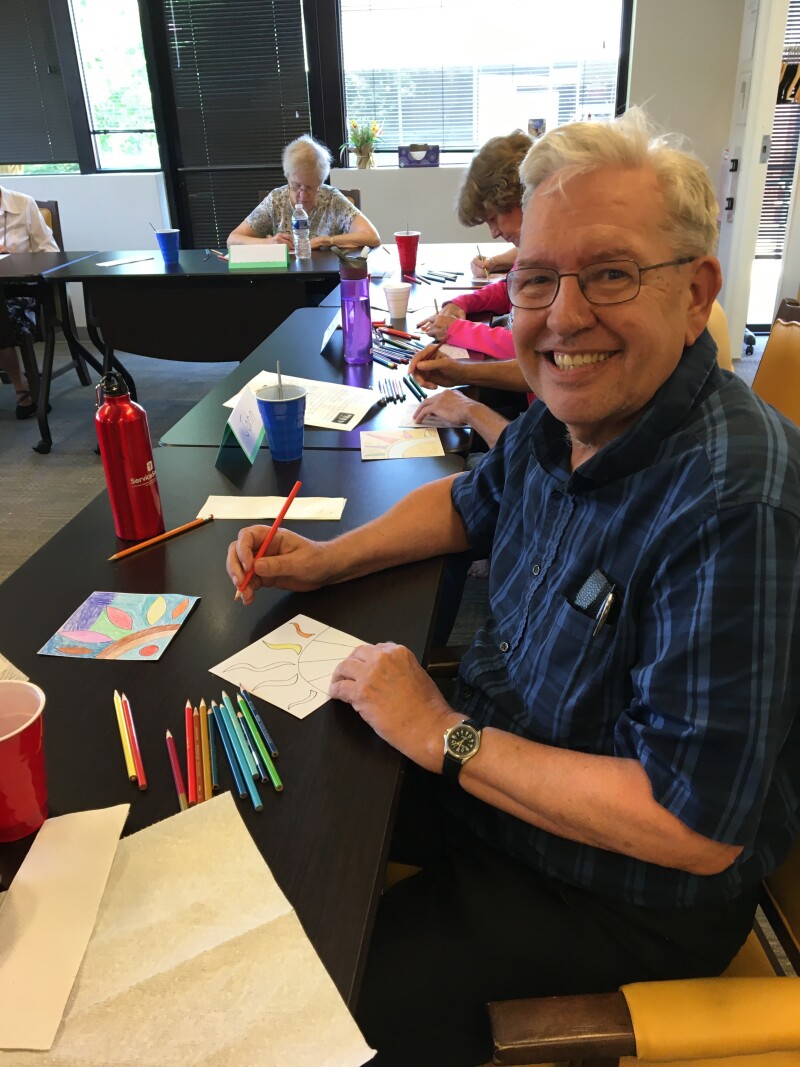 When faced with early signs of memory loss, people can become anxious about forgetting someone's name, frustrated at not following a conversation or nervous about being judged by others. The nonprofit Insight Memory Care Center (IMCC) of Fairfax, Virginia, seeks to change that dynamic.

IMCC's continuum of care, support and education programs are open to anyone in northern Virginia, Maryland and the District of Columbia.

"Dementia and Alzheimer's affect everyone differently as the disease progresses. We offer a variety of programs, activities and informative resources to help people with memory impairments and their loved ones learn how to cope and plan," said Lindsey Vajpeyi, IMCC's director of education and outreach.

For example, IMCC's SHARE Program is focused on individuals with a recent diagnosis of dementia and their primary care partner. They work together in five sessions with a trained counselor to learn about the disease, how to communicate effectively with each other and anticipate needs. At the end of the discussions, the family has developed a flexible roadmap for the future.

Vajpeyi said, "The most important thing about the SHARE Program is that is helps families build confidence in moving forward together. It helps them talk about difficult subjects. It helps them know there are people they can call upon when they need help in the future. And it helps them build an action plan based on what they value."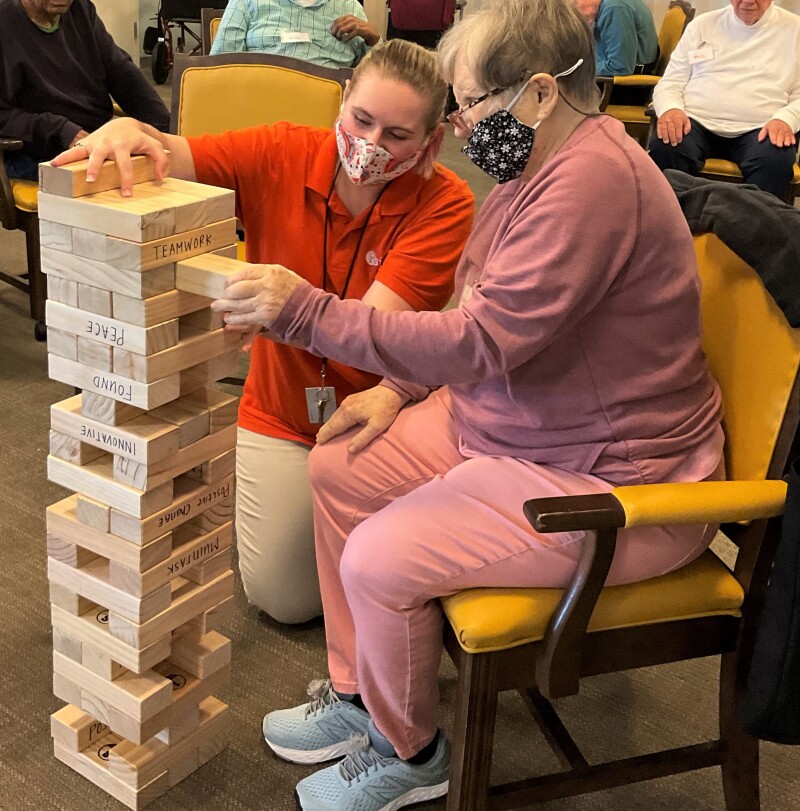 Just as the SHARE Program is private, IMCC's Memory Café provides a free social opportunity where couples and families can gather with others for support, companionship and fun. Organized by the recreation staff, the Memory Café provides activities to promote reminiscence, cognition and engagement for people learning to live with dementia.

The Mind and Body Workshop series involves recently-diagnosed participants and their caregivers in creative expression, movement, community engagement and cognitive enhancement.

The number of Americans living with Alzheimer's is growing rapidly. While more than 1 of every 10 people aged 65 and older currently have the disease, this number is expected to more than double to nearly 13 million within the next 30 years.

To accommodate the increased demand for services, IMCC announced in November 2021 that it is adding an early-stage center in Sterling, about 15 miles northeast of Dulles International Airport. To help ease the waiting list for the Fairfax center's popular Reconnections program, a large portion of the new space in Sterling is devoted to weekly Reconnections gatherings of individuals who have recently been diagnosed with a memory disorder. Together with professional staff, participants engage in discussion groups, recreational therapies and learning experiences.

The Sterling center also gives caregivers a place to connect with others in similar situations and access helpful resources. Space for classes on caregiving and a small conference room where families can meet with staff are also available. Enrichment through music is featured through Sentimental Journey Singers, a choral group offered in partnership with Encore Creativity for Older Adults

For people with mid- to late-stage memory impairments, IMCC's adult day health center provides an engaging, therapeutic environment. It is the only dementia-specific day center in the Washington, D.C. metropolitan area.

"Having an adult day program gives an opportunity for a person living with dementia to be social, active and stimulated. Their time with us is filled with more support and variety than they can receive in the four walls of home," Vajpeyi said. "It also gives the primary caregiver time to work, have coffee with a friend or pay bills."

Within the day program, participants are grouped with people who have similar cognitive, social and physical abilities. Activities are tailored to each participant's interests and abilities. For example, if someone has floral design skills, he or she can help others make their own floral arrangement. Exercising to music is also popular.

"The two most important things for someone living with dementia are physical activity and socialization. When you're exercising, you're pushing additional blood to the heart and brain cells to keep them strong and fueled. The more we can keep people up and moving, and heart-healthy, that can do good things for their brain. It's not going to take away from any disease that's occurring in the brain, but it can help improve quality of life," Vajpeyi explained.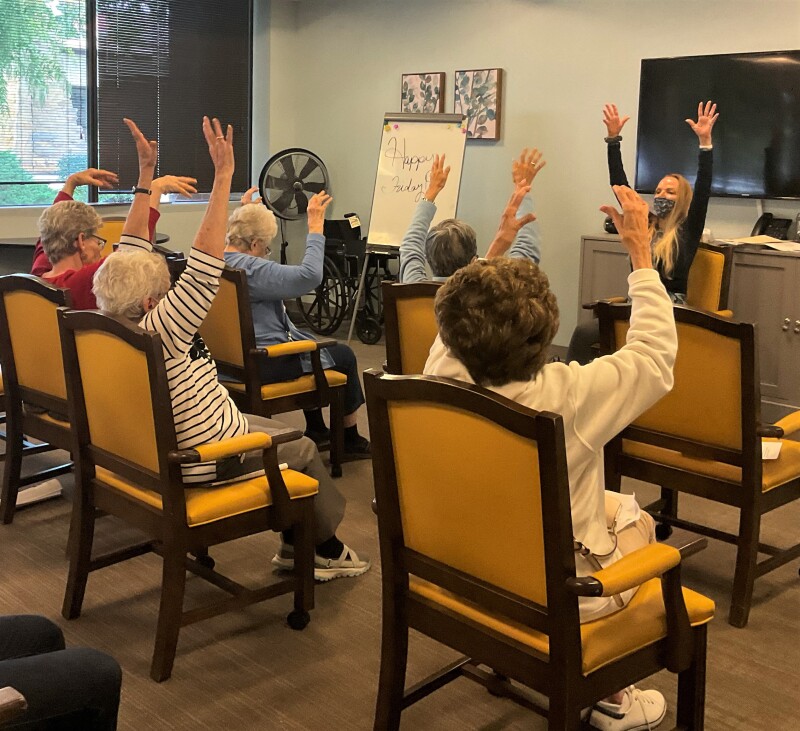 "Family members inevitably ask their loved ones when they pick them up from the day program, 'What did you do today?' Most of the time they don't remember. A better barometer for how the day went is whether they're open and smiling, with a pep in their step," she said.

An extensive resource library is available at IMCC's office in Fairfax and on its website, as well. The organization's "Caregiving at a Glance" guidebook can be picked up for free at the main office or ordered online through major booksellers. Tip sheets, blog articles, informative videos and more are posted online.

"Our education programs and support groups help give families the high-quality, reliable information they need. We want to make sure families know about a wide range of services that IMCC does not offer so that things go well at home. For example, they may need referrals to in-home care providers, physical therapists and counselors," Vajpeyi noted.

"AARP Virginia is delighted to support Insight Memory Care Center. The classes, resources and support groups they provide to our community are top-notch and much needed," said Amber Nightingale Sultane, Associate State Director for Community Outreach for AARP Virginia.

Many of IMCC's offerings are free of charge. Fees for certain programs and activities are listed on the organization's website. A limited number of financial "scholarships" are available for low-income individuals, including those who wish to attend the adult day health center.

Insight Memory Care Center's main office at 3953 Pender Drive (Suite 100) in Fairfax, Virginia, can be reached by phone at (703) 204-4664 or online at http://www.InsightMCC.org. Its new early-stage center is located at 45945 Center Oak Plaza, Suite 190, in Sterling, Virginia.