When Debi Taylor retired in December 2017 after 36 years in military and federal government service, friends asked what she planned to do the next workday. She replied that she'd put a pillow over her head and sleep late.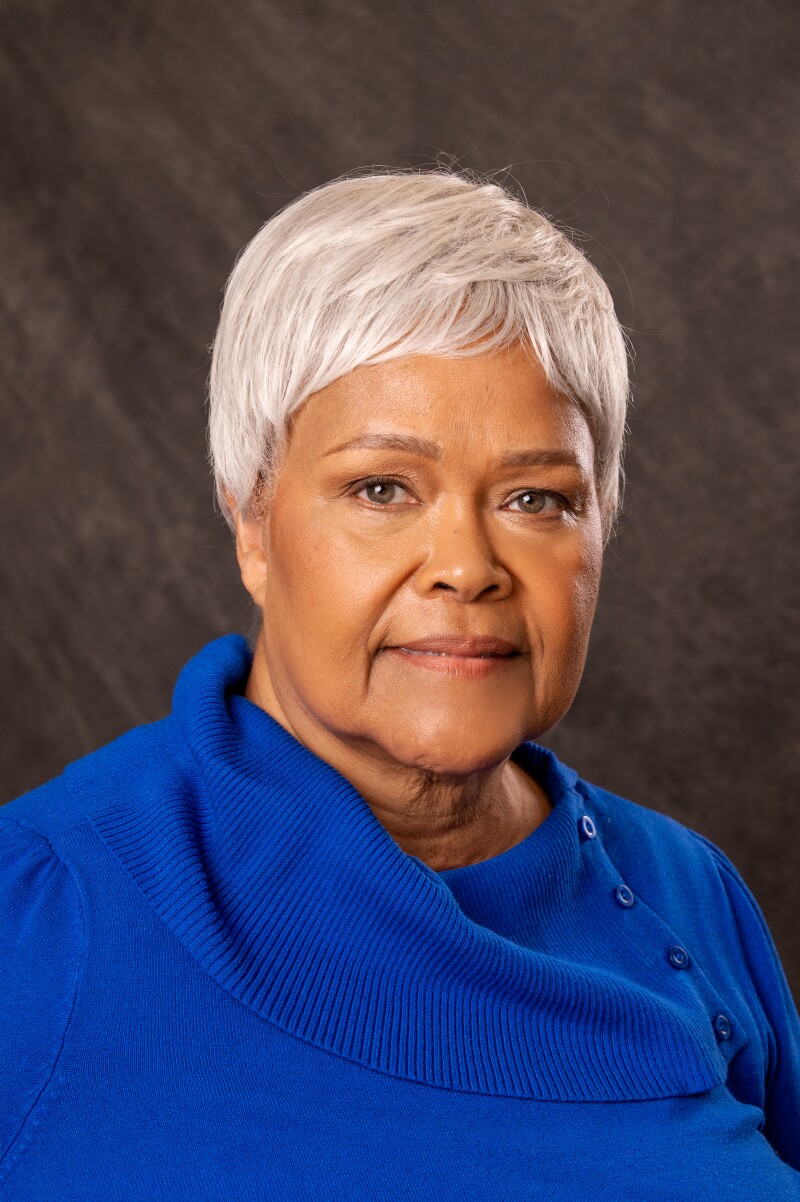 That lasted about two months until, tired of inactivity, Debi, a resident of Stafford, decided to look for volunteer opportunities. That led her to the AARP website, where she clicked on a button for volunteers. What followed was an immersion in the world of advocacy on behalf of nursing home residents and their families as an AARP Virginia volunteer. For her efforts, Debi Taylor has been recognized with the 2021 AARP Virginia Elvira B. Shaw Advocacy Award.

Independent of her AARP activities, Debi is also a member of the Commonwealth Council on Aging, representing the first Congressional district.

In her advocacy efforts, Debi is focused on two major goals: Getting the Virginia General Assembly to pass legislation establishing minimum staffing standards for nursing homes and making nursing homes reveal their corporate ownership.

For 20 years, the General Assembly has rebuffed efforts led primarily by Del. Vivian Watts (D-Annandale) to require nursing homes to meet minimum staffing standards.

Federal studies have shown that nursing home residents need at least 4.1 hours of direct care—such as help in bathing, dressing, toileting and eating—within a 24 hour period. Virginia does not set any staffing ratio standards for long-term care facilities. In January, the federal Centers for Medicare and Medicaid Services (CMS) reported that average staffing hours in Virginia long-term care facilities was 3.5 hours per resident per day.

CMS gave Virginia nursing homes a 2.5 rating out of a possible 5. Among the state's 287 nursing homes, 59 had a rating of 1 and 111 had a rating of 2. Overall, CMS ranked Virginia nursing homes 39th out of the 50 states.

When Debi participated in an orientation that explored the many volunteer opportunities within AARP, the prospect of working to improve conditions in nursing homes immediately appealed to her. Her mother was in a Pennsylvania nursing home. Although her mother has been fortunate to receive excellent care in that facility, Debi said she was aware of the horror stories of conditions in other nursing homes.

Although she had never had any direct experience lobbying lawmakers, Debi's lifetime of work experience had taught her how to organize and present facts with impact.

After working as a civilian for the U.S. Navy, Debi enrolled at La Salle University and joined the Army ROTC program. Upon graduation, Debi entered the U.S. Army at age 28 and spent seven years in the military police force, rising to the rank of captain, serving in the United States and in Germany.

After the Army, Debi worked at the Department of Commerce as a security officer for the secretary. When her husband, David--who was in the U.S. Air Force--was assigned to England, Debi went with him and was active in volunteering for the American Red Cross and the officers wives club where, as a local president, she organized her chapter's efforts to raise $150,000 for a charity.

When her husband was transferred to Italy, Debi worked there as a field representative for the University of Oklahoma's graduate programs. After Italy, Debi worked for the U.S. Agency on International Development (USAID), specializing in Central America and the Caribbean. From 1999 until her retirement she worked in the Office of the Inspector General for the U.S. State Department.

Particularly at the State Department, her duties required her to keep tabs on legislation in Congress that would affect the department. That training came in handy when Debi turned her attention to the Virginia General Assembly,

To capture legislators' attention and demonstrate the problem of nursing home staffing by district, Debi compiled a directory that shows the staffing levels and ratings of every nursing home in each of the 40 state Senate and 100 state House districts. Debi sent that information to each of the members so they would know the quality of care being given to constituents in their districts.

Legislation to set minimum staffing standards died in committee in 2021, but Debi has found glimmers of encouragement this year. Rather than killing the legislation as in the past, lawmakers this year agreed to roll it over to the 2023 session without the requirement that it be reintroduced. In addition, an amendment was offered to the 2022-23 budget that would earmark nearly $20 million to implement minimum staffing standards. As of this writing, that amendment was still pending.

Because of the COVID-19 pandemic, Debi was unable to lobby the General Assembly in person. Instead, she signed up to testify virtually. Although she did testify several times, at other times her efforts were frustrated when the committees would not call on her. At one point, Debi went to the General Assembly as a private citizen—not specifically representing AARP—to testify on behalf of requiring nursing home standards.

Debi is also urging lawmakers to require nursing homes to reveal their corporate ownership. Currently, Virginia only requires homes to list their directors and administrators, but not their corporate owners. So far, Debi has identified about 120 nursing homes' corporate owners. She calls it "a work in progress."

One health care corporation that Debi has tracked owns at least 32 nursing homes in Virginia and all have essentially the same staffing standards—all below the CMS recommended average.

In nominating Debi for the award, Natalie Snider, State Advocacy Director for AARP Virginia, wrote: "Debi's integrity is evident in everything she does. She is incredibly straightforward and professional in her written and verbal communications, whether they be internal among her AARP peers, or with legislators and their staff, or with our organizational partners. She sets a high bar for service to others and is a force for good."

Despite the frustrations she sometimes encounters in advocating for nursing home reform, Debi said volunteering with AARP has been tremendously rewarding.

"I would recommend it to others," she said. "You can do as much or as little as you want or are able to do, and I have found that amazing and fantastic.

"Why I do it? Nursing homes touched a nerve with me, because of my mother, and here I am at an age where just one little thing could send me to a nursing home…and I would like to think that I could find a nursing home where there is great care and there is a great staff and the staff isn't overworked and under stress.

"I would like to be able to participate in making that better," she said, "and if some of that is doing it through legislation, then hopefully we can get more people to volunteer and push for nursing home reform."

The AARP Virginia President's Award is given to a small number of AARP Virginia volunteers chosen by state president Joyce Williams for significant contributions to the work of AARP Virginia over the last year.