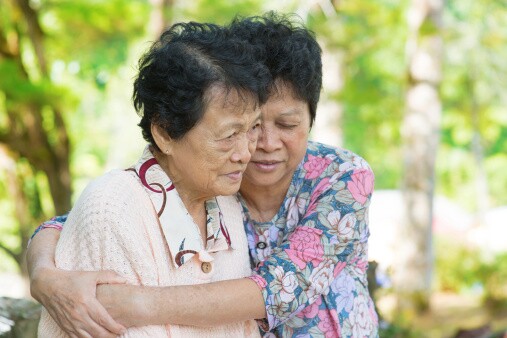 Please join us at these free workshops to learn more about dementia caregiving from several community resources and keynote speaker, Paul Raia, who has been directing patient care and family support at the Alzheimer's Association for over 30 years.



Overcoming Inertia: Essential Conversations for Family Caregivers
Wednesday, June 7 from 6:00 p.m to 8:30 p.m.
Richard Byrd Library, 7250 Commerce Street, Springfield
Register online *
Complimentary dinner served at 6 p.m.; Program starts at 6:30 p.m.

Behavioral Sleuthing: Uncovering the Triggers of Challenging Behaviors
Thursday, June 8 from 8:00 a.m. to 10:30 a.m.
Northern Virginia Regional Commission Conference Room
3040 Williams Drive, Suite 200, Fairfax
Register online *
Complimentary breakfast served at 8 a.m.; Program starts at 8:30 a.m.

For more information, please email ctompkin@gmu.edu or call 703-993-2838, TTY 711.

Paul Raia, Ph.D., has worked in the fields of gerontology and psychology for more than 30 years, the last 25 at the Alzheimer's Association Massachusetts/New Hampshire chapter. As Vice President of Clinical Services, Dr. Raia initiated the first support group for individuals with early stage Alzheimer's disease in the country. His interests include the design of Special Care Units for those with dementia, and behavioral management methods.

Learn more about Habilitation Therapy in Dementia

Sponsored by AARP Virginia, the Fairfax Area Agency on Aging, George Mason University and other area organizations.

* This is not an AARP event. The information you provide via registration will be governed by the policies of that organization.