En español | There are multiple ways to cast your ballot in Virginia, including absentee by-mail. The state also now allows same-day registration through Election Day.

The 2022 midterms determined races for seats in the U.S. House of Representatives. The statewide election in 2023 will decide races for seats in the Virginia General Assembly.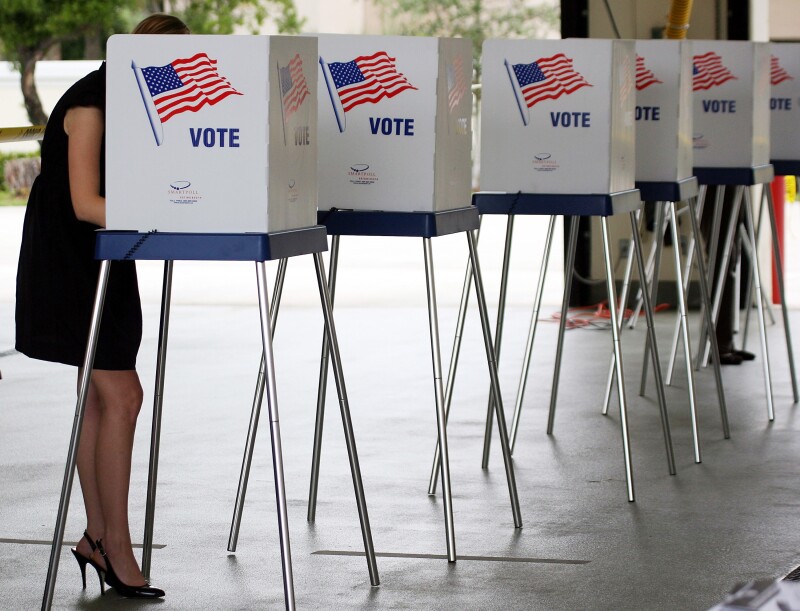 Essential info:
Absentee voting: All registered voters can vote absentee by-mail. But you'll need to apply to do so — and you'll need a witness signature on your absentee ballot.
Early in-person voting: Virginia begins offering early voting 45 days before an election.
Voting at the polls: You'll need to show identification, such as a Virginia driver's license, or sign an ID confirmation statement to vote at the polls.
Have there been any recent changes to voting in Virginia?
Virginia is offering same-day registration under a 2020 law, which took effect during the 2022 midterms.

And a 2021 redistricting plan changed certain boundaries of the state's U.S. congressional and legislative districts.



How do I register to vote?
Register online, by mail or in person:

Once the regular registration deadline has passed, you still can sign up at an early voting site, at your registrar's office, or at your polling place. Bring a valid form of ID, such as a Virginia driver's license or U.S. passport. Same-day registration is only offered in person.



How can I get an absentee by-mail ballot?
Any registered voter can apply for an absentee by-mail ballot without a reason.

You may apply for an emergency absentee ballot if hospitalization, illness or the death of a parent, child or spouse caused you to miss the absentee application deadline or keeps you from voting at the polls. Go to the elections department's website for more information.


How do I return my absentee ballot during an election?
Make sure your completed ballot includes a witness signature. Return your absentee ballot by mail or in person:

By mail: Mail your preaddressed ballot to your local board of elections. Prepaid postage is provided. Your ballot must be postmarked by Election Day and received no later than three days after an election.
In person: Hand-deliver your ballot to your local registrar's office or any polling place within your county or city before 7 p.m. on Election Day. Other ballot drop-off locations may be available in your county or city. Check with your local registrar for details.
Track your ballot by entering your information into Ballot Scout or, if you live in Fairfax County, BallotTrax.


Can I vote in person before Election Day?
Vote early at your local registrar's office or at a nearby satellite polling location. Early voting begins 45 days before an election.


What do I need to know about voting at the polls on Election Day?
Polling information is available on the elections department's website. Polls are open from 6 a.m. to 7 p.m. You can cast a ballot after 7 p.m. if you were in line before the polls closed.


Do I need identification to vote?
Yes, you'll either need an acceptable form of identification — like a Virginia driver's license or work, military or student ID — or you'll need to sign an ID confirmation statement. If you don't sign the statement, you'll receive a provisional ballot and will have until the Friday after an election to fax, email, mail or deliver an acceptable form of ID to election officials for your vote to count.


Editor's note: This guide, first published on July 15, 2020, was updated on Nov. 23, 2022, with more information about voting in Virginia.


Also of Interest: