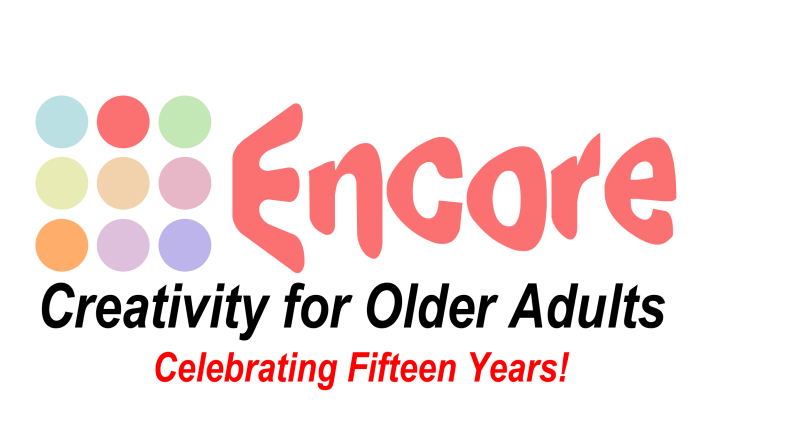 The dream of singing traditional or rock 'n' roll songs with others in front of an audience is coming true for thousands of people through Encore Creativity for Older Adults, a nonprofit choral organization for adults over 55.

"You can sing on your own in the car, in the shower or at home, but choral music is being part of a community," explained Joshua Vickery, chief executive officer (CEO) of Encore Creativity. "Getting to know new friends and professional conductors by participating in one of our chorales creates a strong sense of belonging."

Encore Creativity, which celebrates its 15th anniversary in 2022, is dedicated to providing high quality arts education programs to older adults regardless of ability or experience. No auditions are required. More than 1,500 singers participate in 26 chorales in Virginia, Maryland, New York, Delaware and the District of Columbia. As part of Encore's goal to expand nationwide, new groups are being formed in multiple communities, including Santa Clarita, California.

"Creativity is really about what makes us unique individuals," Vickery said. "Experiencing music and expressing creativity provide mental, emotional and physical benefits as well as being a really great social outlet. As an older adult, being part of something bigger than ourselves by singing with other people is fantastic."

Several styles of music are showcased. Participants in Encore Chorales perform a wide variety of music, from classical to spiritual to the American Songbook. "We also have Encore ROCKS, with music from the Beatles and Queen to even more contemporary songs," Vickery explained. "Our singers get to perform with a rock band and they absolutely love it. They can kind of let their hair down and be a little bit more loose with the music."

Each spring and winter, new and returning singers gather for 15 weeks of music education led by professional conductors, followed by performance opportunities. The January program culminates with a final concert in May; the September program concludes with a winter concert in December.

In northern Virginia, singers participate in the Fairfax Encore Chorale based at St. George's United Methodist Church in Fairfax, the Goodwin House Bailey's Crossroads Encore Chorale in Falls Church, the Encore Chorale of Reston at the Heritage Fellowship Church and Encore ROCKS Fairfax at the Church of the Good Shepherd in Vienna.

In addition, the Sentimental Journey Singers -- unique chorales comprised of people with early Alzheimer's disease or other memory impairments and their care partners -- are organized by Insight Memory Care Center at its Fairfax and Sterling locations. Participants team up to learn new songs and familiar standards such as "Somewhere Over the Rainbow" in three-part harmony during sessions taught by a George Mason University music professor and conductor and a board-certified music therapist. A Sentimental Journey Singers chorale will be added at Goodwin House of Alexandria in June.

"For memory-impaired participants and their care partners, connecting through the joy of learning and performing music is an important part of their personal journey," Vickery said.

For a behind-the-scenes look at this inspiring program, read the March 2020 AARP Virginia article, "Sentimental Journey Singers Soar Despite Dementia."

"Music for persons living with dementia can improve mood and quality of life, and can reduce anxiety and depression," according to study by experts convened by the AARP Global Council on Brain Health. "Music (also) provides a way for people with dementia to share positive experiences with others and can be a good way to connect with their caregivers," their February 2020 report "Music on Our Minds: The Rich Potential of Music to Promote Brain Health and Mental Well-Being" found.

Encore Creativity provides opportunities to be involved in singing programs during the summer, as well. In 2022, one-week chorale institutes will be held at Washington College in Chestertown, Maryland, twice during the summer, and once at the historic Chautauqua Institution in New York.

"As an older adult, you kind of get into a routine. Traveling to a beautiful place like Chautauqua or Maryland's Eastern Shore enables you to get away and meet people from different places," Vickery said. "In addition to learning and rehearsing the music, we have talent shows and guest artists and dance parties. People also have free time to enjoy nature or socialize over food and drinks with new friends. It is a ton of fun."

Vickery noted that the resilience of older adults in pursuing their creative passions was showcased in 2020 and 2021 when the Covid-19 pandemic forced the organization to halt its live programs and summer camps. Then-CEO Jeanne Kelly, who is Encore's founder and former artistic director, and her husband Larry sprang into action by posting a series of sing-along and instructional videos on YouTube to enable people to continue singing from their homes. When singers asked for even more content, Encore developed an online six-week semester of classes covering subjects such as vocal techniques and music history. These "Encore University" classes on Zoom attracted participants from across the country. As the program expanded, tens of thousands of people viewed virtual concerts by Encore participants following the fall of 2020 and spring of 2021 semesters.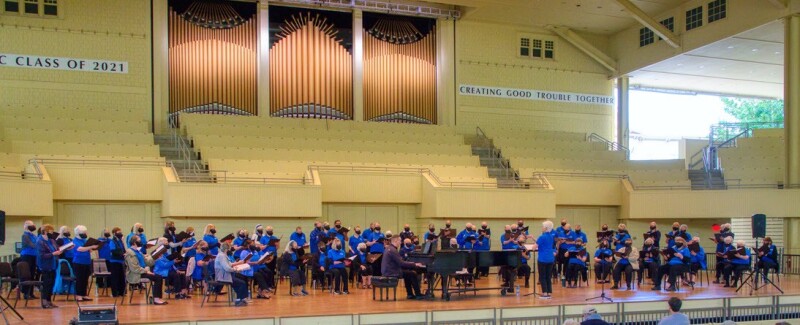 Jeanne Kelly founded Encore Creativity in 2007 after involving more than 120 older adults in chorales she had organized in northern Virginia. A professional music educator, Kelly had previously formed the Senior Singers' Chorale at Goodwin House of Alexandria when a noted gerontologist from George Washington University asked her to participate in a study of the physical, mental and social impacts of professionally conducted programs on older adults. The study necessitated creation of two more chorales of older adults to join forces with her existing group, so Kelly created them at Goodwin House at Bailey's Crossroads in Falls Church and at the Arlington County Lee Center. The energy and excitement created by the choral sound they shared sparked her "encore" idea.

Encore Creativity will celebrate its 15th anniversary with a concert at the Strathmore Music Center in Bethesda, Maryland, on Saturday, May 14 at 3:00 p.m. Some 400 Encore Chorale and Encore ROCKS singers will perform, as will the Sentimental Journey Singers. Tickets are free or "pay as you wish."

Looking ahead, Encore hopes to resume its travel abroad program through a singing-focused cruise to Europe in 2023.

AARP is a proud sponsor of Encore Creativity, through both financial contributions and provision of information on music and brain health.

Part of Encore Creativity's mission is to expand nationally. Vickery invites people 55+ who are interested in starting an Encore Chorale or Encore ROCKS group in their community to call him at 301-261-5747.

Encore is a nonprofit tax-exempt organization based in Annapolis, Md. For more information, visit www.encorecreativity.org.