AARP Volunteer Says 'Everyone Can Be Part of the Fraud Watch Network'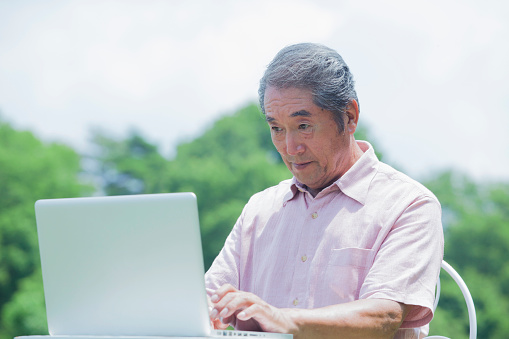 Scammers are busy inventing ways to separate you from your money, and constant vigilance is the key to thwarting them. On October 17, 2018, AARP volunteer Suba Saty provided an educational and entertaining look at some of the schemes that target seniors via phone, email, and door-to-door solicitation. He also offered common-sense ways to avoid becoming a victim. Suba's presentation, "Protect Yourself from Fraud and Identity Theft" was part of a monthly series on "Aging in Place" sponsored by the Braddock District Council and held at Kings Park Library in Burke, Virginia.

Wide Variety of Scams
Many of us have received the fake IRS calls and the fake computer technical support calls, and we have at least heard of the grandparent scam. But did you know about the calls and emails from fake puppy breeders, fake jury duty officials, fake medical researchers, and more?

Suba highlighted some of the many scams that target seniors:

The grandparent scam: the caller convinces the victim that a grandchild is in trouble, perhaps even kidnapped or in jail, and needs money fast.
The computer tech scam: the caller's goal is to gain access to financial and personal information in the victim's computer files.
The dating website scam: the scammer establishes a relationship with a person who posted a personal ad, and then "borrows" money from the lonely victim.
The jury duty scam: the caller demands that the victim wire money to avoid jail time for allegedly skipping jury duty.
The puppy breeder scam: the scammer encourages the victim to pay to ship a (nonexistent) dog from a far-flung location, and then to pay an additional fee after the dog is "delayed" in transit.
The utility services scam: the caller threatens to shut off gas and electricity services unless the victim immediately pays phony past due charges.
The doctor's representative scam: a bogus medical researcher invites the victim to participate in a study focusing on a specific medical condition; all that is needed is the victim's Social Security number.
The veterans' advocate scam: the caller promises that the victim can jump to the head of the line for veterans' benefits – again, by handing over a Social Security number.
The "Go Fund Me" scam: the scammer asks for contributions to pay his or her purported expenses for treatment of a life-threatening medical condition such as cancer.
The obituary scam: the scammer trolls the obituary pages to determine when the bereaved family members will leave their homes unattended during the funeral; later, the scammer targets grieving family members with financial scams.
Personal Stories
Audience members joined in as Suba shared personal stories of scam attempts.

"Has anybody gotten a phony call from the IRS?" he asked. "I got one, and the scammer threatened to have me arrested and deported back to India if I didn't pay the taxes I supposedly owed. I told the caller I have a lot of relatives in India and I'd love to see them again. 'Will I be in business class or coach? When should I be ready to go? I was in the military and I know how to pack fast.' Finally, the scammer hung up. My wife said I shouldn't have done that."

One audience member described her conversation during a similar call. "I told the scammer everybody knows the IRS never calls people. The scammer replied: 'Well, not everybody knows that.'"

"And don't forget – if you call the real IRS back to verify they're trying to reach you, you'll be on hold," Suba added. "The fake IRS answers right away!"

Common-Sense Antidotes to Fraud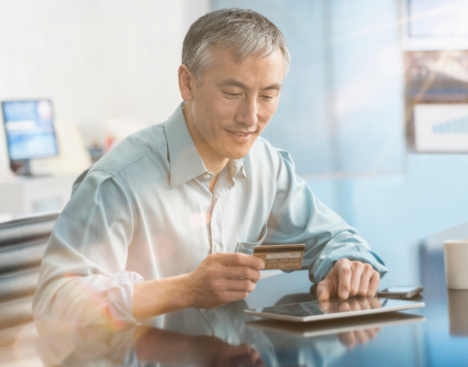 According to Suba, the scammer's goal is to catch you while you're "under the ether." AARP's booklet entitled The Con Artist's Playbook describes "ether" as "a heightened emotional state that makes it hard to think clearly and make rational decisions." So, don't make any financial decisions while you're talking with the scammer. Don't click on any links in an email purporting to deal with a financial problem or similar concern unless you've verified the sender. Don't feel obligated to answer the phone or the door unless you know the caller or the visitor.

In addition, developing a family code word can thwart the grandparent scam by foiling the caller's attempt to impersonate the grandchild. Credit freezes can help to prevent identity theft involving credit cards and other forms of credit. Careful scrutiny of telephone bills and credit card bills can catch unauthorized charges resulting from a stolen account number or credit card number. Use of a credit card rather than a debit card can limit liability for unauthorized charges. Dedicating one credit card to online purchasing allows easy monitoring of online purchases and easy cancellation if fraud occurs. And mailing bills at the post office rather than putting them out for pickup by the postal carrier prevents personal information from being stolen from your mailbox.

Everyone Can Help Prevent Fraud
The bottom line is that "everyone can be part of the Fraud Watch Network," Suba emphasized. Consumers of all ages can work to prevent scams by being informed and vigilant and by reporting suspected scammers so law enforcement can track them down.

Much more information on avoiding fraud and identity theft is available on AARP's Fraud Watch Network, including scams pinpointed by location on the Scam-Tracking Map.

This presentation and other AARP presentations are available to groups upon request, through AARP's network of volunteers in Virginia. To request a presentation, contact AARP Virginia at aarpva@aarp.org or toll-free 1-866-542-8164.

This article was written by Jane Limprecht, an AARP Volunteer, from Springfield, VA.