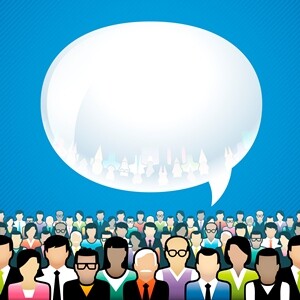 Citing the enormous amount of volunteering and community engagement older adults perform, the Fairfax County Board of Supervisors proclaimed May as Older Americans Month and endorsed the nationwide theme, Unleash the Power of Aging!, at its April 29 meeting.
The board and the Fairfax Area Commission on Aging now hope to tap this energy to create a more livable community for its older residents.
This summer, they are hosting community forums throughout the county to hear what residents have to say. The three focus areas include housing and transportation; easy access to services; and healthy lifestyles and community engagement.
Once the forums are completed, a new Fairfax 50+ Action Plan will be developed.
Register now for a forum near you or call 703-324-5411, TTY 711. ( These are not AARP events. Any information you provide to the host organization will be governed by its privacy policy.)
The forums are scheduled on:

Monday, June 3, 2013, 10:30 a.m. - 12:30 p.m. at the Chantilly Regional Library, 4000 Stringfellow Road, Chantilly, Va.
Wednesday, June 19, 2013, 7-9 p.m. at the South County Center, 8350 Richmond Highway, Room 221, Alexandria, Va.
Monday, June 24, 2013, 10:00 a.m. – noon at the Luther Jackson Middle School, 3020 Gallows Rd, Falls Church, Va.
Wednesday, June 26, 2013, 4-6 p.m. at the McLean Community Center, 1234 Ingleside Avenue, McLean, Va.
Wednesday, July 10, 2013, 4-6 p.m. at the Herndon Senior Center, 873 Grace Street, Herndon, Va.
Thursday, July 11, 2013, 9- 11 a.m. at the Ravensworth Baptist Church, 5100 Ravensworth Road, Annandale, Va.
* These are not AARP events. Any information you provide to the host organization will be governed by its privacy policy.