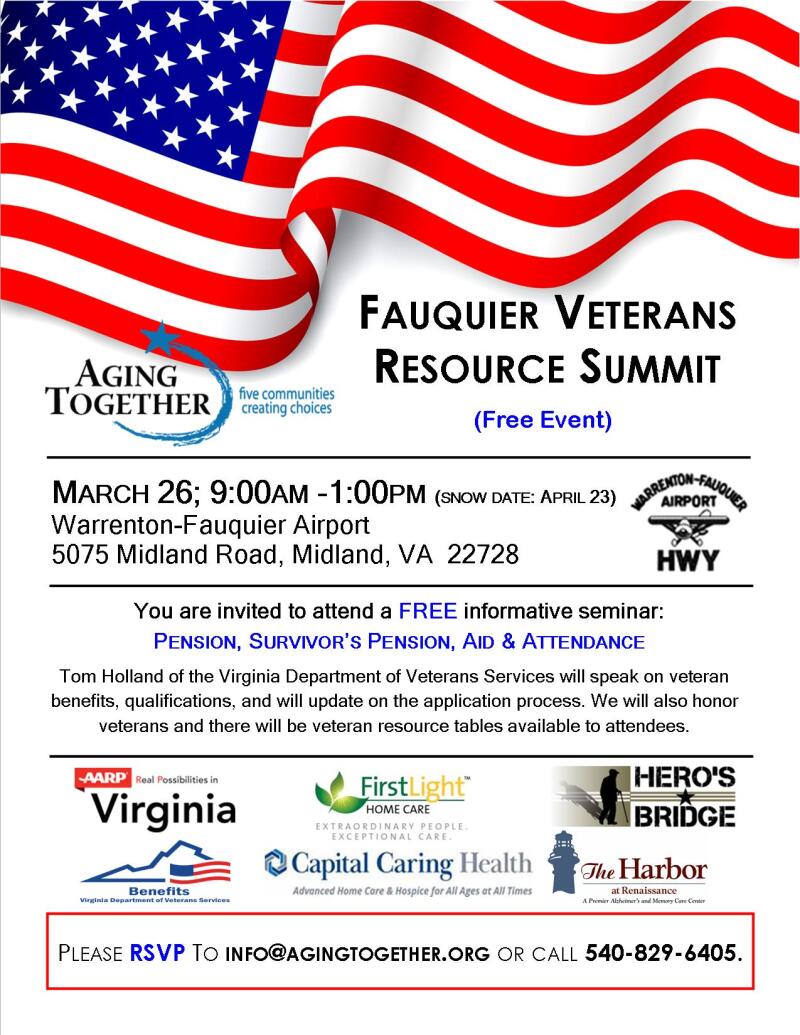 You are invited to attend a free seminar on pension, survivor's pension, and aid and attendance. Tom Holland of the Virginia Department of Veterans Services will speak on veteran benefits, qualifications, and will provide an update on the application process.

Thursday, March 26, 9 a.m. - 1 p.m.
Warrenton-Fauquier Airport, 5075 Midland Road, Midland, VA 22728

Veterans will be honored, and here will be veteran resource tables available to attendees.

RSVP to info@agingtogether.org or call 540-829-6405.