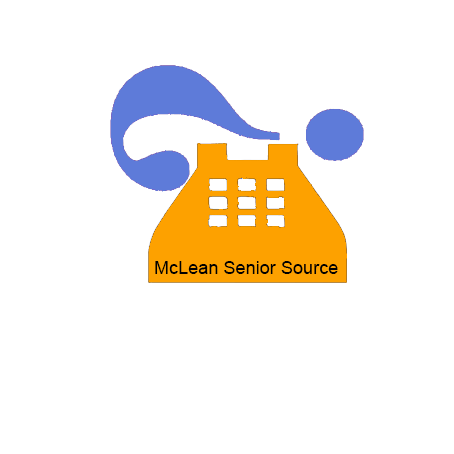 By Kay Bransford

Many residents who are over 55 are unaware of the variety of information and services available to help them stay in place, stay informed and stay connected within the McLean community. In May 2013, the Dranesville Supervisor's office hosted a ribbon cutting ceremony at the McLean Community Center, launching the McLean Senior Source (MSS).

After spending the past year navigating the system on behalf of my parents, I wish this resource had been available to me when I needed it.

MSS gives neighbors a friendly, informative resource to learn about the services that they may need but often don't know exist.. All McLean residents can contact this wonderful resource which can provide information to answer questions like:

I can no longer drive. Who can I call for transportation to my doctors and to do my grocery shopping?
What activities & groups could my parent join to meet people in their age group, and volunteer with, in McLean?
Where can I go to improve my computer skills?


Housed at the McLean Community Center, the three ways to reach MSS include:

1) Phone: 703-300-1751

2) Email: McLeanSeniorSource@gmail.com

3) Visit: the McLean Community Center lobby during operating hours, Tues, Wed, Thurs from 10 am to 2 pm.

MSS provides information on a wide variety of existing resources that include: greater community involvement, daily living solutions, aging education, entertainment & enrichment choices, financial help & management, health & wellness, housing solutions, health insurance, legal resources, recreational facilities, social connections, and transportation & accessibility. Resource referrals are for services provided by Fairfax County government, faith-based, and other nonprofit organizations.

Mclean Senior Source Flyer