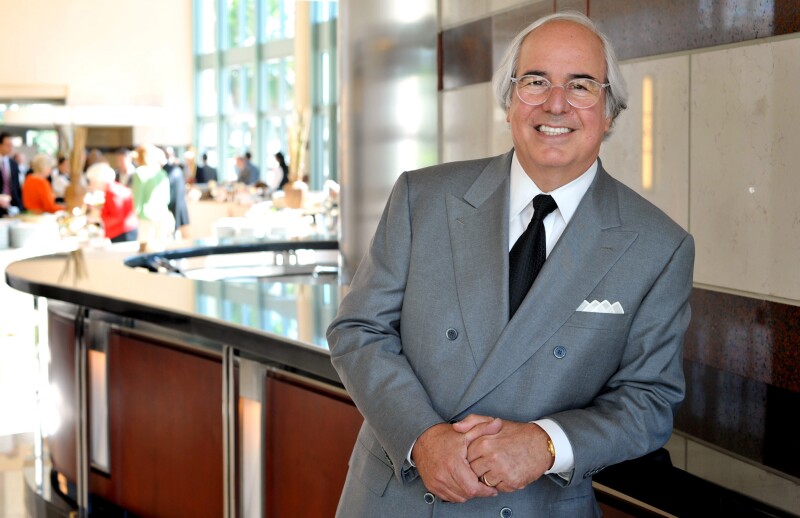 Leading Identity Theft Expert Frank W. Abagnale Comes to Virginia Beach in July to Teach Us How to Avoid Scams, Protect Families from Fraud



        This free event is open to the public, but registration is required. You can register at  https://aarp.cvent.com/FrankAbagnale072818  or call 1-877-926-8300

VIRGINIA BEACH – For over four decades, Frank W. Abagnale has advised the FBI on how to outsmart con artists, and now he's coming to Virginia Beach on Saturday, July 28 to help us learn how to spot and avoid scams so we can protect our families. As one of the world's most respected authorities on forgery, embezzlement and secure documents, Abagnale has joined forces with the AARP Fraud Watch Network and AARP Virginia.



Between the ages of 16 and 21, Abagnale successfully posed as an airline pilot, an attorney, and a doctor, cashing millions in fraudulent checks. In case you didn't read the best-selling book…spoiler alert…he got caught and his exploits were depicted in the movie Catch Me If You Can starring Leonardo DiCaprio and Tom Hanks. Today, Abagnale is an expert on the subject of identity theft, has written three books on the subject, and served as a consultant to some of the largest companies in the world on the subject of cybercrime.



Abagnale will be the keynote speaker at an AARP Fraud Watch Network event at the Virginia Beach Convention Center on Saturday, July 28. He will discuss his life as a con man, his transformation into a renowned expert on fraud prevention, provide tips on how to protect yourself from the latest scams, and take questions from the audience. Abagnale will include information on fraud perpetuated against military members and veterans.



The agenda for the Fraud Watch Network event is below:



WHAT: Join the AARP Fraud Watch Network and AARP Virginia for a presentation by Frank W. Abagnale on protecting yourself and your family from identity theft. The event is free. His advice is invaluable.



WHO: Frank W. Abagnale, one of the world's leading con artist experts.



WHERE: Virginia Beach Convention Center, 1000 19th St, Virginia Beach, VA 23451



WHEN: Saturday, July 28, 2018

2:30-5:30 p.m.: Shred truck on site in the Convention Center parking lot for free, secure document shredding. Please limit your documents to two boxes.
4:00 - 7:00: Prescription Drug Take-Back outside the Convention Center in the parking lot.
4 p.m.: Convention Center Exhibit Hall A doors open to the public.
4-6:30 p.m. exhibits offering tools and resources to prevent fraud and identity theft will be set up outside Ballroom A. Food will be available for purchase from the convention center concession stand.
6:30 p.m. – 8 p.m. Abagnale presentation in Ballroom A.


RSVP: Members of the public may register for this free event by calling 1-877-926-8300 or register online.



###



AARP is the nation's largest nonprofit, nonpartisan organization dedicated to empowering Americans 50 and older to choose how they live as they age. With nearly 38 million members and offices in every state, the District of Columbia, Puerto Rico, and the U.S. Virgin Islands, AARP works to strengthen communities and advocate for what matters most to families with a focus on health security, financial stability and personal fulfillment. AARP also works for individuals in the marketplace by sparking new solutions and allowing carefully chosen, high-quality products and services to carry the AARP name. As a trusted source for news and information, AARP produces the nation's largest circulation publications, AARP The Magazine and AARP Bulletin. To learn more, visit www.aarp.org or follow @AARP and @AARPadvocates on social media.