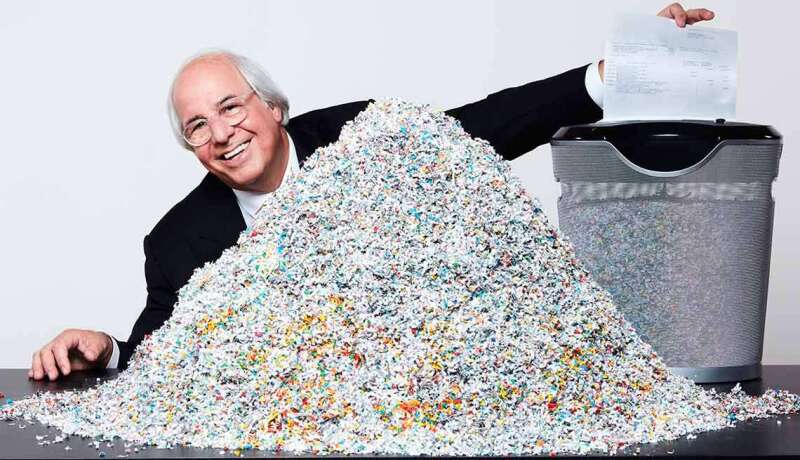 Virginia Beach, Virginia – Virginia residents reported 7,656 cases of identity theft to the Federal Trade Commission during 2017, yet a new AARP survey finds that almost half of consumers ignore experts' recommendations to regularly shred their sensitive financial records.
.

That's why AARP Virginia is offering free on-site document shredding from 2:30 – 5:30 p.m. on Saturday, July 28 during a Fraud Watch Network Event. Leading identity theft expert Frank Abagnale will be the keynote speaker for the event from 6:30 - 8:00 p.m. at the Virginia Beach Convention Center to help Virginians learn how to protect their identity. Please register for the free event by calling 1-877-926-8300 or by visiting https://aarp.cvent.com/FrankAbagnale072818.

The Virginia Beach Police Department will be collecting prescription medication as part of their prescription medication take-back program from 4 – 7 p.m. In addition, there will be exhibits offering tools and resources to prevent fraud and identity theft such as Legal Shield, Adult Protective Services, Child ID Kits, and more, from 4:30 – 5:30 p.m. at the Virginia Beach Convention Center outside Ballroom A. Food will be available for purchase from the convention center concession stand.

The public is invited to sign-up for a telephone forum conversation with Frank Abagnale on how to protect themselves from fraud, scams and con artists. Participants will have the opportunity to pose their questions directly to Frank Abagnale during this live event at 2:30 p.m. on Saturday, July 28, 2018. Sign to be called: https://vekeo.com/event/aarpvirginia-40301/.

The AARP Fraud Watch Network launched in 2013 as a free resource for people of all ages. The FWN website provides information about fraud and scams, prevention tips from experts, an interactive scam-tracking map, fun educational quizzes, and video presentations featuring Fraud Watch Network Ambassador Frank Abagnale. Users may sign up for "Watchdog Alert" emails that deliver breaking scam information, or call a free helpline at 877-908-3360 to speak with volunteers trained in fraud counseling.