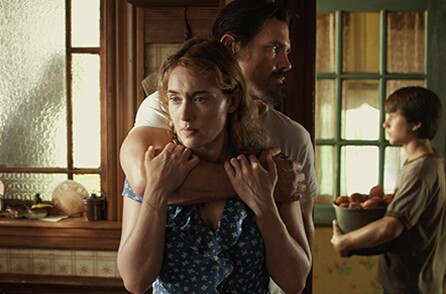 We are inviting members to a free AARP Movies for Grownups pre-release screening of Labor Day, starring Kate Winslet and Josh Brolin. Meet AARP staff, volunteers, and other members during the event and be sure to stop by the AARP table at the theater to learn more about what AARP is doing in your community.
Set across the last weekend before school begins, Labor Day is the story of 13-year-old Henry Wheeler, a boy struggling to be the man of his house and care for his depressed mother Adele. On a back-to-school shopping trip, Henry and his mother come across Frank Chambers, a man in need of help who turns out to be an escaped convict. The events of this long Labor Day weekend will shape them for the rest of their lives.
Don't miss out on a chance to join us at the free screening of Labor Day.