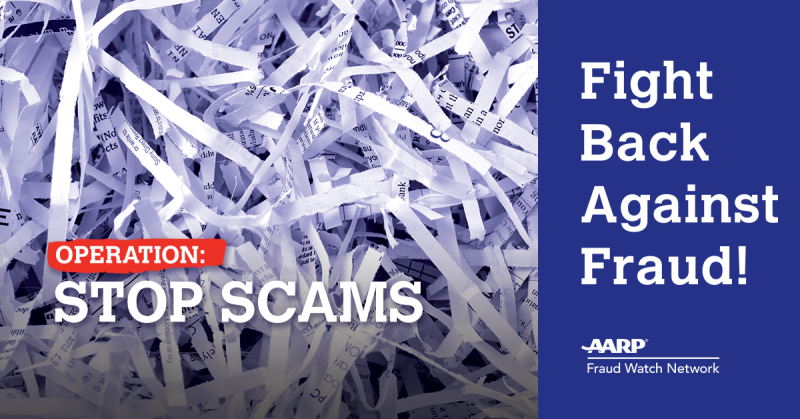 Every two seconds someone's identity is stolen.

Shredding confidential documents you no longer need is one good way to protect yourself, and the AARP Fraud Watch Network wants to help you do that.

Bring any confidential documents to the Senior Expo at The Ballou Center, 760 W Main St, Danville. We'll shred them for free in the parking lot from 10:00 a.m. to 1:00 p.m. Shredding only takes a few minutes and can save you lots of headaches later on. It's free and open to the public.

Then join AARP Virginia at Senior Expo in Danville focusing on healthy aging. There will be over 30 vendors who will be doing bone density testing, balance tests, senior medical IDs, blood pressure checks, glucose testing, and more.

You can also attend the Falls Prevention Awareness Seminar at the Senior Expo from 11:00 a.m. - 2:00 p.m. You must register for the seminar by calling 434-799-5216, there is a $5 cost which includes lunch, by Thursday, September 6.

Danville seniors age 60 and over can receive free transportation to the event. To receive this service you need to register for the Senior Expo by calling 434-799-5216 and then call 434-797-8994 to schedule your free transportation to the event by Thursday, September 6.

Senior Expo in Danville Tuesday, September 11 from 9:30 a.m. - 2:00 p.m.The Ballou Center, 760 W Main St, Danville.For more information or to register please call 434-799-5216