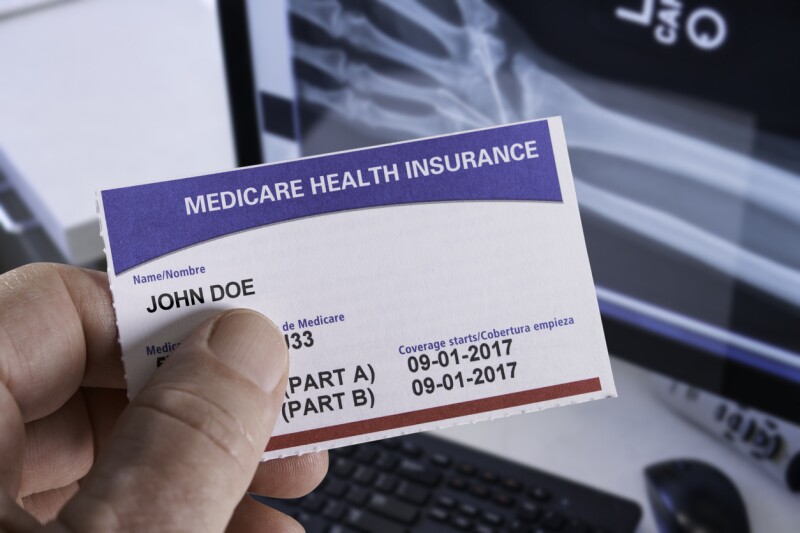 Medicare fraud doesn't just cost the federal government billions of dollars, it can limit your benefits and cost you more money for health care and prescription drugs.
That's because medical benefits are limited. If someone is using your number to bill Medicare, it reduces the amount of benefits you can receive, said Shawn Smith, state director of the Virginia Senior Medicare Patrol.
"Protect your Social Security and Medicare numbers the same way you would protect your credit card or banking information," Smith said on a recent episode of the AARP Virginia Friday FraudCast.
Not all mistakes on a Medicare Summary Notice are fraud, Smith said. Sometimes it's an error—like a typographical mistake that adds an extra zero to a charge. Those can usually be corrected by contacting the medical provider or the company that did the billing.
Other mistakes may be systematic billing errors such as charging twice for the same procedure or drug without intending to defraud the government. Again, those can often be resolved with the provider.
Then there are the cases where someone tries to gain a financial benefit by using your individual Medicare number, or charges Medicare for services you never received. That is outright fraud, and that's where the Senior Medicare Patrol can help, Smith said.
The Senior Medicare Patrol is available in every state and several U.S. territories and is funded by the federal government. Its role is to help prevent Medicare fraud through education and to help resolve cases in which a beneficiary has been the victim of fraud. The Virginia Senior Medicare Patrol can be reached toll-free at 800-938-8885 or on their website.
The key to preventing Medicare fraud is to keep your Medicare number private as much as possible, Smith said. That means don't give your Medicare number to anyone you don't know and trust. Specifically, don't give your number to anyone who calls you on the phone or sends you a letter or a text asking you to provide your number as part of other information.
"Medicare and Social Security are never, or rarely, going to call you out of the blue," Smith said. "People are calling you because they want something from you and you should be suspect of that. "
That's particularly true of phone calls in which someone offers a Medicare benefit that sounds attractive. But, the caller says that in order for you to get the benefit you have to give your Medicare number so they can process the benefit.
A common Medicare identity theft scam is the unsolicited call in which the caller says Medicare is getting rid of the old paper cards and is replacing it with a permanent plastic card. But the caller says that to ensure they are sending the right card, they need to check your Medicare number. Don't give it to them, Smith said.
If you suspect a call is a scam, "hang up," Smith advised.
So how can you be affected by Medicare fraud? Smith gave the example of a woman who went to her pharmacist for a prescription refill and was told that she had fallen into a coverage gap. Instead of the drug costing $48, it now cost $200. When the woman reviewed her Supplemental Medicare Notice, she discovered that someone had been using her Medicare number to obtain drugs for the past six months. She reported the overage to the Senior Medicare Patrol which referred the case to the government. But while the case is being investigated, the woman still has to pay $200 each time she gets the prescription renewed.
"It all could have been avoided if she had been reading her MSN (Medicare Summary Notice) more regularly," Smith said.
The coronavirus pandemic has spawned numerous new frauds, Smith said. Generally they break down into fraudulent offers of Covid-19 tests, vaccines and safety kits.
Smith warned against using pop-up testing sites. Instead, he urged beneficiaries to contact their physician or a government health agency.
With the Medicare open enrollment season in full swing, many beneficiaries are receiving unsolicited calls from insurance companies offering enticing benefits. But Smith said people should be wary of such calls because the companies are trying to sell their products, regardless of whether it is in your best interest.
If people have questions about their best insurance offering, Smith suggested they call the Virginia Insurance Counseling and Assistance Program for unbiased information.
Friday FraudCast host TJ Marotta, an AARP volunteer community ambassador, said fraud information in Northern Virginia can be obtained from Fairfax Scam Slam.
Martin Bailey, another AARP volunteer community ambassador, said a recent scam sweeping through Northern Virginia involves threatening phone calls or letters in which the scammer warns that a person could be jailed because of an unpaid debt allegedly owed to a non-existent government agency or to Social Security. He warned that people should not call the number listed on the letter for more information. Doing so, he said, can be another way for scammers to reach you.
The AARP Virginia Friday FraudCast is part of the AARP Fraud Watch Network, which can be reached toll-free at 877-908-3360 or on the web.
Previous episodes of Friday FraudCast can be found on the AARP Virginia Facebook page. The guests for the Oct. 23 Friday FraudCast will be Christine Kieffer and Robert Mascio of the FINRA Investor Education Foundation speaking about investment fraud.