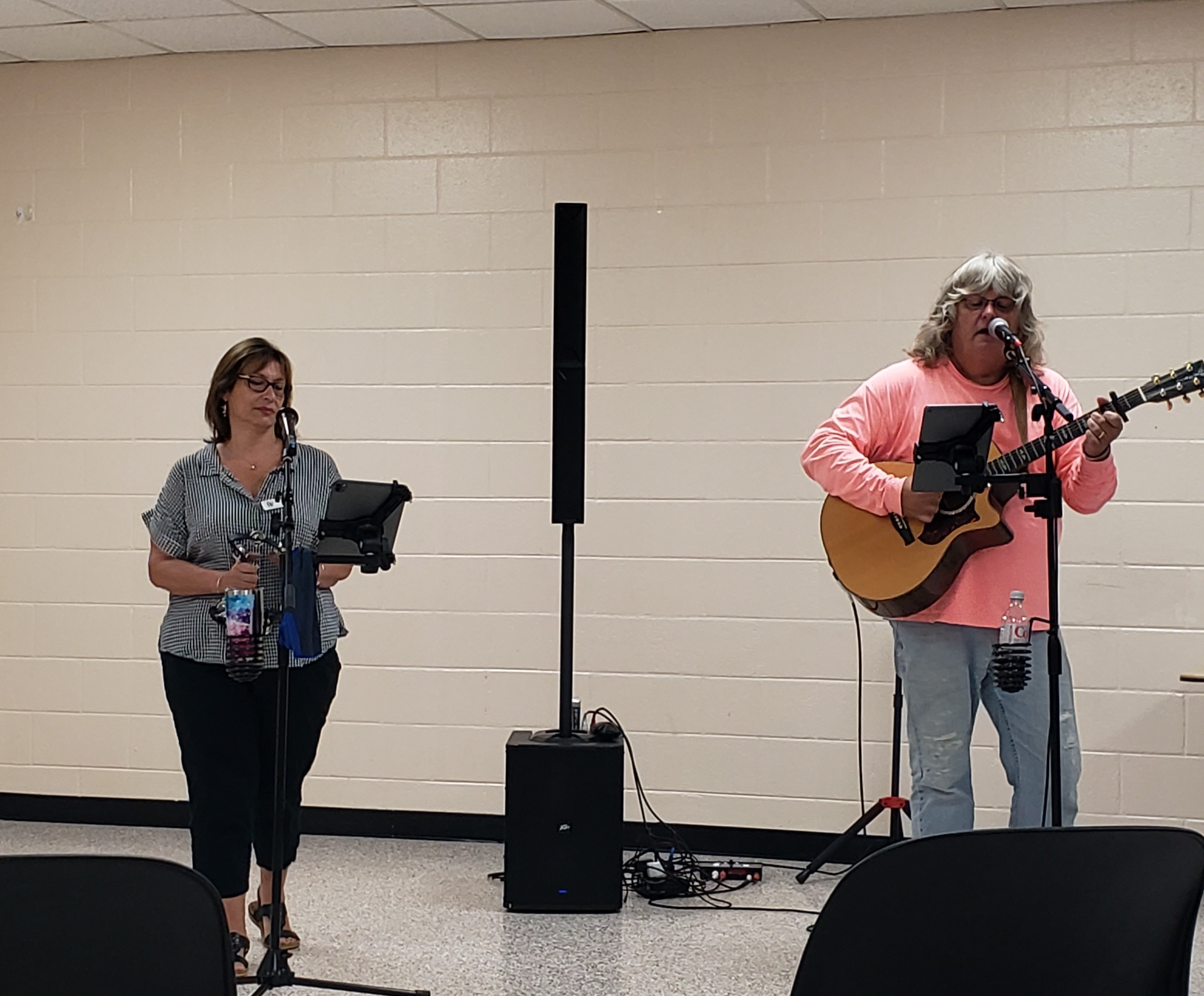 In celebration of National Grandparents Day recently, grandparents were rocking and rolling at the Grandparents Day of Art and Activity sponsored by AARP Virginia and Tidewater Arts Outreach at the Bayside Recreation Center in Virginia Beach.

Participants reminisced, sang, danced, and swayed to the music provided by Adrienne Searle and Paul Dickson from Tidewater Arts Outreach. The energetic guitarist and vocalist certainly carried out the mission of the Tidewater Arts Outreach: "To bring joy to older adults and those living in isolating circumstances and enhance their well-being through creative engagement with the arts."

Joy was visible on the faces of the attendees as they sang into the microphone with the circulating vocalists to classic oldies. Performers also wowed with their original songs.

When asked what they thought about the musical performance, Ronald Dabney said it brought back memories. Ralph Johnson reflected on memories of playing with his band in high school and continuing after Johnson finished his Army career. Myra Walton-Basnight, the Grandparents Day Committee chair, enjoyed the event with her mother, and expressed happiness with the audience's interactions. Sharon Ortiz and Shannon Bishop with Kids Kin 'n Caregivers also enjoyed the program, especially the interaction of the performers with the audience. After the program, Ortiz shared information with the audience about their GrandFamilies Relatives as Parents Program, especially their activities for children, life skills building, and online cooking classes.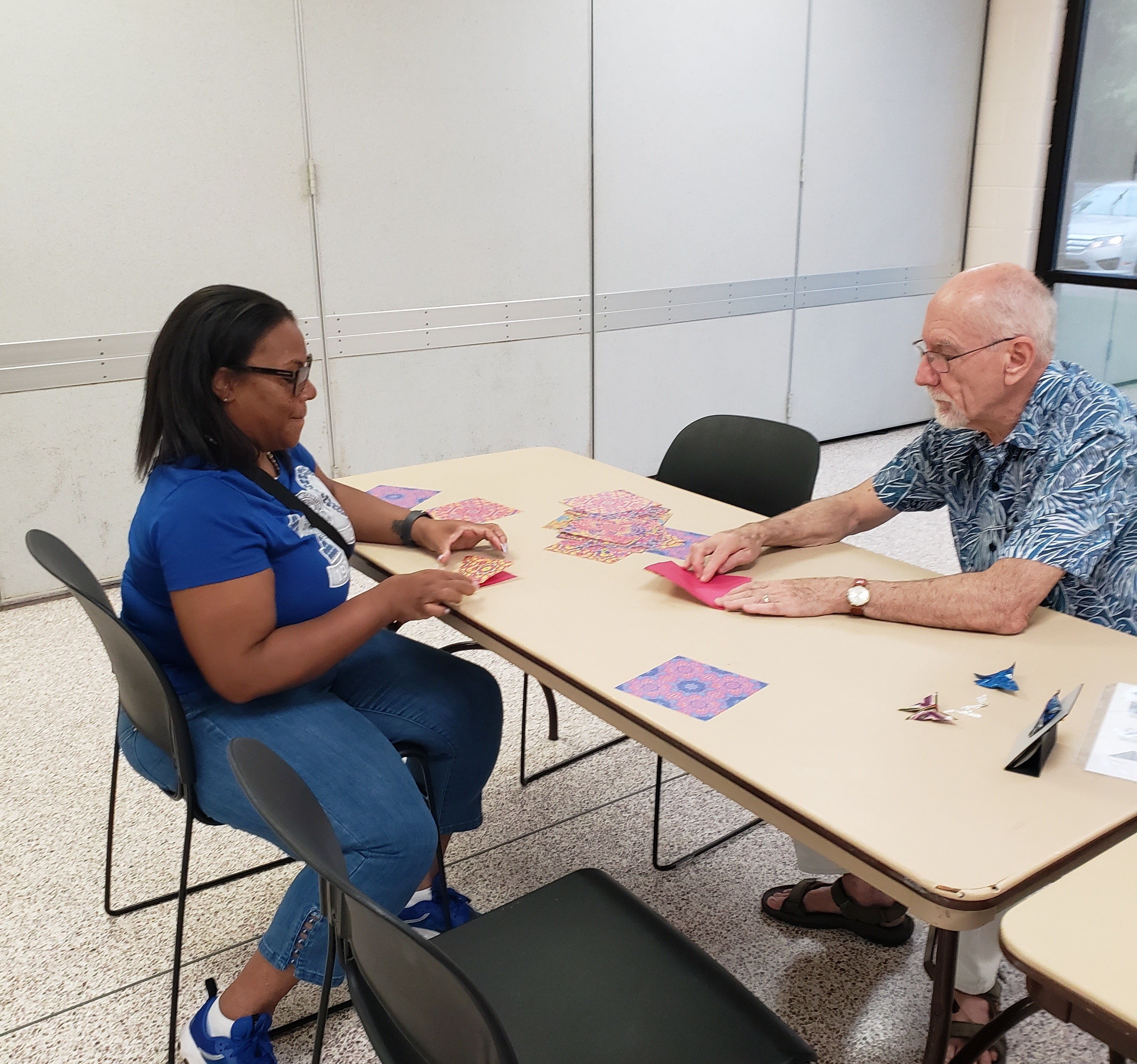 When not listening to the performers, the adult participants joined children in creating beautiful origami butterflies under the instruction of Rich Gray of Tidewater Arts Outreach. The excitement of the budding origami artists was palpable as they performed the intricate steps to complete their colorful origami creations.

Rep. Jennifer Kiggans (R) of Virginia's Second Congressional District greeted participants and shared memories of her grandparents and the sterling examples they set for her. She also addressed her efforts in improving the lives of older adults and working for nursing home reform.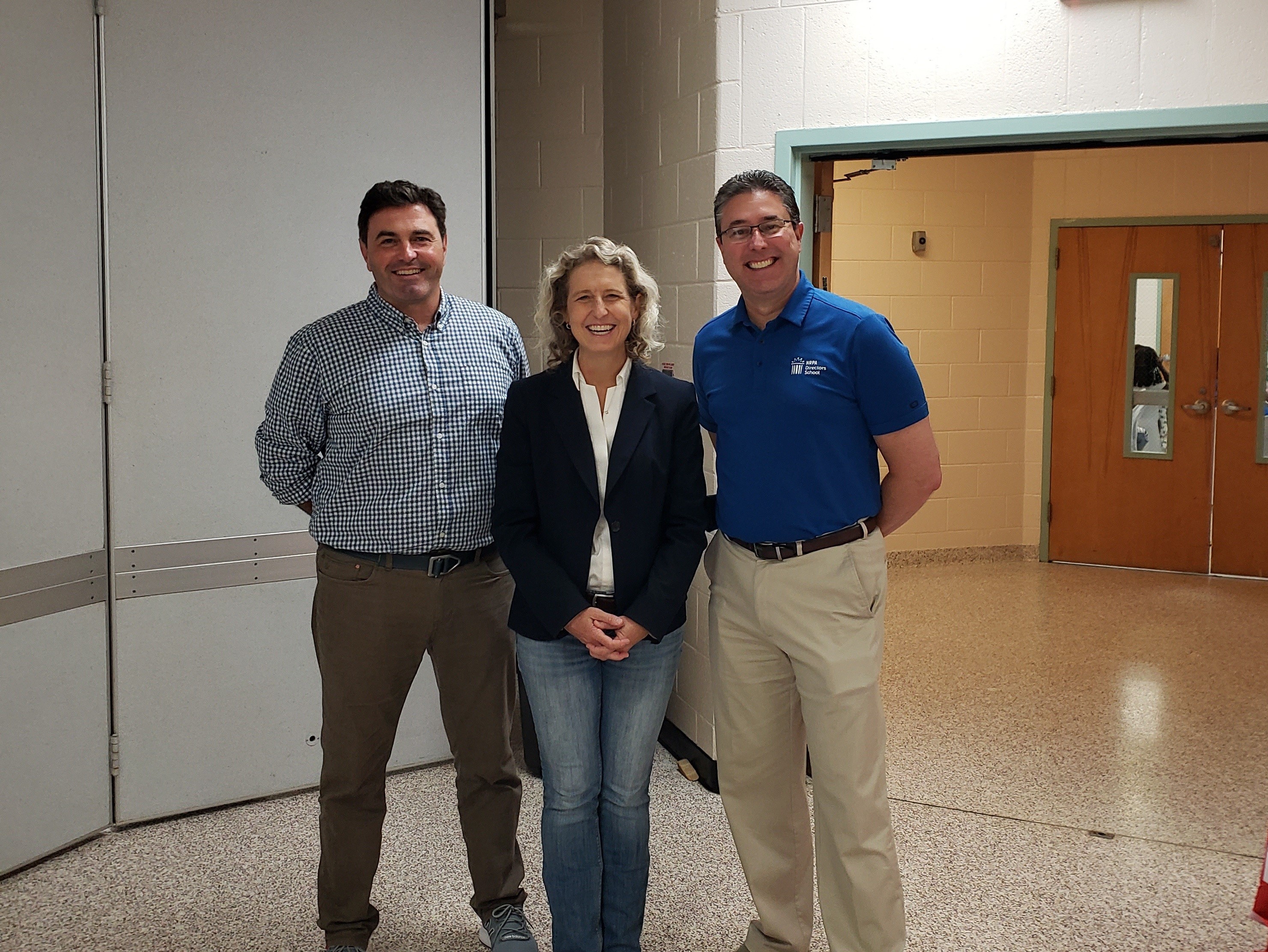 Greetings were also brought by Virginia Beach Parks and Recreation Director Michael Kirschman and AARP Virginia State Director Jim Dau. Both visibly showed their enjoyment of the Grandparents Day event.

Based in Virginia Beach, Philisa Johnson, AARP associate state director for community outreach, oversaw the rousing good time at the rock and roll Grandparents Day of Art and Activity.