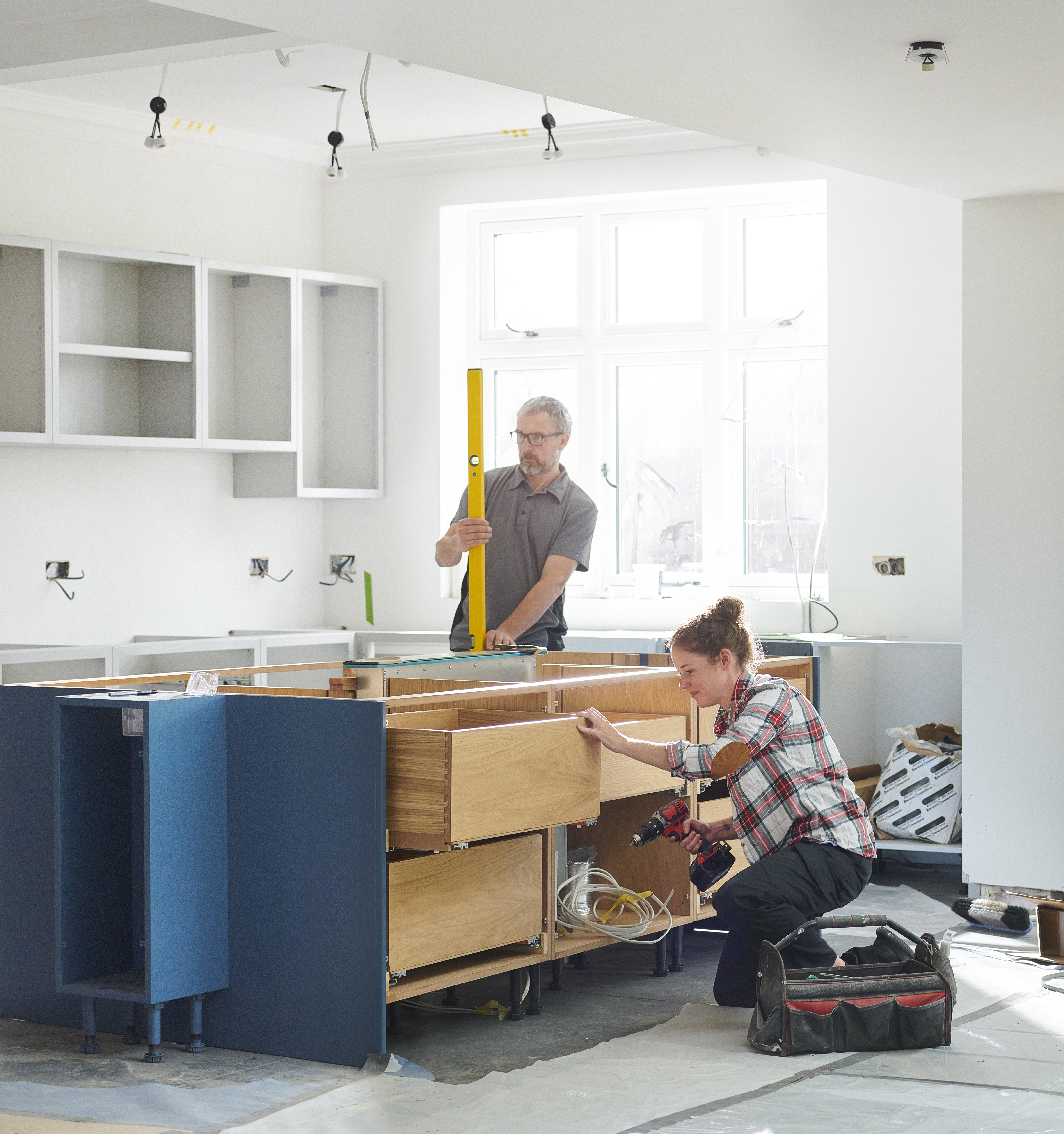 There are some older adults who look forward to selling their homes and moving to new living spaces without the responsibilities of home maintenance and yard work. They have counted the cost and taken the leap to start anew.

However, an AARP survey showed that nearly 90% of people age 50-plus want to stay in their homes and communities as they age. They would prefer their own neighborhoods filled with fond memories, emotional ties, and a strong sense of familiarity.

Good design choices will determine whether you can remain in the home you love. AARP and the National Association of Home Builders created the Certified Aging-in-Place Specialists (CAPS) program to train building professionals to educate consumers about home and neighborhood features that will promote successful aging.

Gail Stocks is an AARP volunteer, CAPS instructor, home modification consultant, and occupational therapist, and recently presented the virtual workshop Home Fit: Modifying Your Home for Safety and Comfort to educate participants about the concept of universal design principles. Universal design is an approach to home building, remodeling and community development centering on safety and ease of movement both inside and outside of the home. Universal design techniques often require professional help but include some ideas that could easily be do-it-yourself projects. All these recommendations help us grow into our homes, not out of them.

Independent living as you age might require accommodations, so your home is accessible and safe. In fact, according to the universal design approach, we want our homes to be accessible and useful for all people regardless of age or ability. Stocks shared advice for modifications that can impact every area of your living space. Some are relatively quick and easy improvements:

Entrances

Your home might need a zero-step entrance to accommodate baby strollers, crutches, or wheelchairs. This could be a permanent, temporary, or threshold ramp for easy access. Widening some doors may be an option to accommodate wheelchairs or walkers.

Easy fix options: Install outdoor lighting or solar powered pathway lights. Use large, visible address numbers. Doorbells and video doorbells paired with smart phones are helpful. Even peepholes work well for safety. Lever door handles can provide a reassuring grip.

Entryways

Easy fix options: A good entryway might not require a big do-over. Simple organizational strategies, such as hooks for jackets, tables for keys, or benches for taking off shoes work well. Don't forget to add storage containers.

Kitchens

It's a good idea to re-think the current space. Create a lower work counter. Replace kitchen cabinets with drawers and pullout shelves. Move microwaves to an accessible height on the counter rather than over the stove. If remodeling, consider stoves with control knobs at the front rather than back.

Easy fix options: Attach stick-on lights to under cabinet areas. Change handles and hardware for easy accessibility to cabinets. Add seating for easy work when cooking and use lazy Susans for organizing.

Bathrooms

When remodeling a bathroom, consider a walk-in shower or a walk-in tub. Raised toilets provide comfortable heights. Incorporate items that make bathing easy: handheld shower heads, shower seats or benches.

Easy fix option: Install grab or assist bars.

Living Spaces

Make common areas safe for everyone. Secure electric cords and avoid furniture with sharp edges. Perhaps the dining room can be re-purposed. Chair lifts can be installed for safety when stairs seem hazardous. Install new floors to prevent falls.

Easy fix option: Remove unnecessary rugs and furniture. Use night lights and motion sensors. Install stair treads and runners and apply double-sided tape for area rugs. Switch to LED light bulbs for brightness as well as long product life.

Laundry

Front load washers and dryers are more convenient for wheelchair users.

Easy fix option: Purchase a rolling laundry cart.

Remodeling homes for better accessibility can seem like a daunting task, but help is available. Check with a local Certified Aging-in-Place Specialist and consult the free AARP HomeFit Guide.