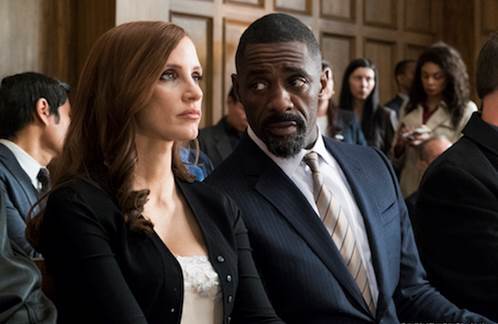 AARP members are invited to a free screening of Molly's Game, starring Jessica Chastain, Idris Elba and Kevin Costner.
The true story of Molly Bloom (Jessica Chastain), who ran the world's most exclusive high-stakes underground poker game before being arrested by 17 FBI agents wielding automatic weapons. Her players included Hollywood royalty, sports stars, business titans and, inadvertently, the Russian mob. Facing criminal charges, her only ally is her defense lawyer (Idris Elba), who discovers that there's much more to Molly than tabloid stories reveal.
Free Screening of Molly's Game
Thursday, April 19 at 1:00 p.m.
Grandin Theatre, 1310 Grandin Rd SW Roanoke, VA 24015
Registration is REQUIRED: Call 1-844-418-2281 or go to aarp.cvent.com/MOLLYSGAMERoanoke
This film is rated R for language, drug content and some violence.
Photo Credit: Michael Gibson, Motion Picture Artwork