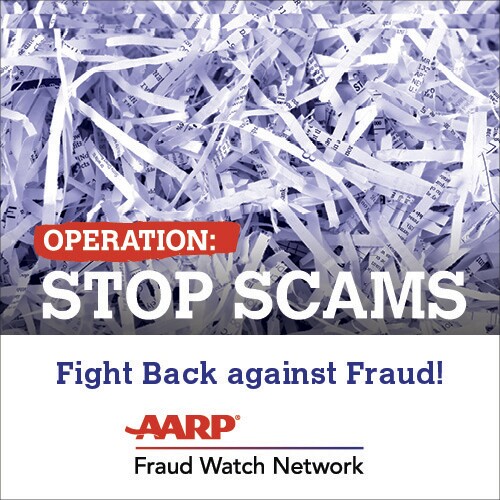 Every two seconds someone's identity is stolen.
Shredding confidential documents you no longer need is one good way to protect yourself, and the AARP Fraud Watch Network wants to help you do that.
Bring any confidential documents to the Art of Aging Expo on October 2, 2018 at the Daniel Technology Center at the Germanna Community College, and we'll shred them for free in the parking lot from 9:00 a.m. to 1:00 p.m. Shredding only takes a few minutes and can save you lots of headaches later on. It's free and open to the public.
Then join AARP Virginia and Aging Together for the region's only Expo focusing on healthy aging in Culpeper, Fauquier, Madison, Orange and Rappahannock counties. Featuring 60+ vendors--ALL FREE!
The event will be fun for family caregivers, and people of all ages who are thinking about aging well. It features health screenings, product samples, door prizes, and seminars. There will also be antique appraisals with Mark C. Grove from PBS Chesapeake Collectibles, area resources for all your aging needs, flu shots, Lions Club Sight & Hearing Mobile Screening Unit, document shredding, a book signing from local Author Emily Butler-Morton, and Mobile Mammography Service (for an appointment, call 703-369-8073, ext. 3)
For more information, Click here call (540) 829-6504, email info@agingtogether.org