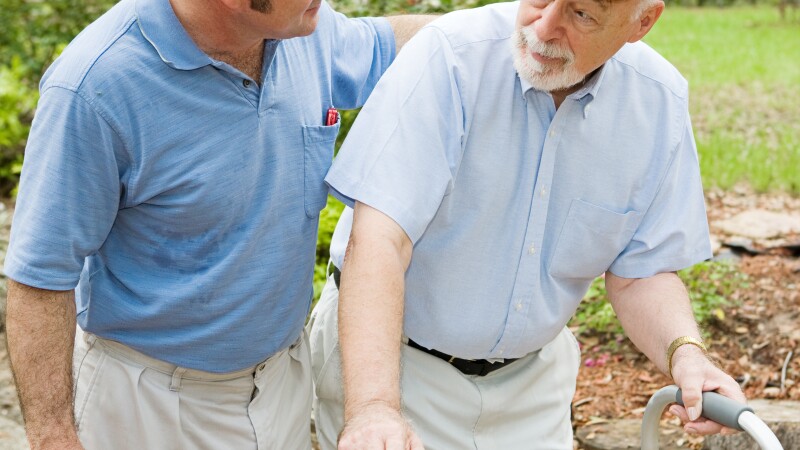 Many of us have a relative, friend, or know someone who has or had Alzheimer's. Alzheimer's can take a toll on family members, and families need to become aware and educate themselves on resources. For me, it was my father who lived over 200 miles away—having to see him go from a construction business owner to someone who didn't know directions to very familiar places and even the bathroom in his own home. Eventually, my father became unaware of his surroundings and didn't recognize his children.

Well, there is help for those individuals who may have dementia and their caregivers. On Tuesday, May 18, 2021, AARP Virginia and the Greater Richmond & Central & Western Virginia Alzheimer's Chapter sponsored the first in a series of three webinars dealing with brain health.

Participants were welcomed by staff from the Alzheimer's Association of Greater Richmond: Rachel Lawson, Program Assistant and Volunteer Coordinator, and Tina Thomas, Senior Director of Programs and Services.

To start attendees thinking about brain health, David DeBiasi, AARP Virginia Associate State Director, invited participants to stretch, breathe, smile, and rest for a moment. He said, "Generate a sense of appreciation for all that you are and all the good things you know how to do to take care of yourself." DeBiasi introduced participants to six pillars of brain health as a form of self-care.


Stay socially connected. Studies suggest that people who have good social networks live longer and are physically and mentally healthier.
Learn and discover new things. Learning stimulates the brain. Stay curious and give yourself a good mental workout by doing something that challenges your thinking, offers you enjoyment, and encourages you to grapple with new and complex ideas (e.g. learning a new language, teaching a class, playing an instrument).
Manage stress. Give your mind a rest (e.g. sit quietly or listen to soothing music) or relieve your body of stress (e.g. exercise, dance, or smiling and laughing).
Ongoing exercise. It's good for your heart and brain and as stated above, relieves stress. It is recommended that you exercise 150 minutes per week. This can include such things as walking, bowling, stretching, gardening, etc.
Restorative sleep. Sleep restores the brain and is vitally important. Start by getting 7-8 hours in a 24-hour period and get up at the same time every day. Avoid caffeine after lunch and keep TV, smart phones and pets that disturb sleep out of the bedroom.
Eat Right. Eat less meat and sugar, and more green leafy vegetables, whole berries, nuts, and fish.
Tips for improving memory


Establish a routine
Pay attention
Avoid multitasking
Take breaks
Use calendars, reminders, and alarms
Ellen Clemence, Volunteer Educator, Alzheimer's Association – South East Chapter, discussed the 10 warning signs of dementia, what to do about symptoms, and resources for support.

Clemence explained that, "Dementia is an umbrella term used to describe a range of symptoms associated with cognitive impairment." It is due to biological brain changes and can include cognitive, behavioral, and psychological symptoms. The 10 warning signs are:


Memory loss that disrupts daily life
Challenges in planning or solving problems
Difficulty completing familiar tasks
Confusion with time or place
Trouble understanding visual images & spatial relationships
New problems with words in speaking or writing
Misplacing things and losing the ability to retrace steps
Decreased or poor judgment
Withdrawal from work or social activities
Changes in mood and personality
Clemence explained that, "someone doesn't have to show all the signs of Alzheimer's to proceed with diagnosis."

To find additional resources, please call the Alzheimer's Association 24/7 hotline at (800)272-3900 or visit www.alz.org.