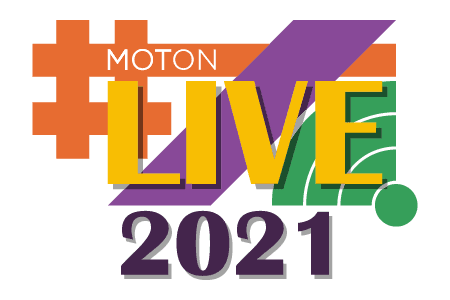 Moton LIVE 2021: Event sponsored by the Robert Russa Moton Museum

BACKGROUND

Farmville, Virginia's former Robert Russa Moton High School, now a National Historic Landmark and a Civil Rights museum, is the birthplace of America's first student-led Civil Rights Revolution on April 23, 1951.

The Robert Russa Moton High School, built in 1939 to accommodate 180 students, had an enrollment of 215 students the first year. By 1951 enrollment was 450 students. Due to overcrowding conditions and substandard learning environment, a walk-out was inevitable.

On April 23, 1951 the 'eyes of the world' were focused on this small, segregated school for Black students in Prince Edward County as students walked out of school. The walk-out, led by 16-year-old student Barbara Rose Johns, was the impetus for a successful U.S. Supreme Court battle, Brown vs. Board of Education, which resulted in a decision in favor of integration. Unfortunately, thousands of students referred to as the 'lock-out generation,' were denied an education for five years.

In 1993 the building that formerly housed Moton High School was closed but the school was declared a National Historic Landmark on August 5, 1998 and turned into a museum commemorating the fight for public education and features a permanent exhibit called "The Moton School Story: Children of Courage."

PRESENT DAY

MotonLIVE - Commemorate the Past, Seize the Moment, Pledge to the Future

April 23, 2021, the 'eyes of the world' again were focused on Moton as history was made again. During a 10-hour virtual celebration, the audience heard from voices around the country. The audience heard conversation segments from civic leaders, museum leaders, educators and those foundational to the birth and growth of Moton Museum over the years.

Cameron Patterson, Executive Director, and Cainan Townsend, Director of Education and Outreach, presented a virtual fund-raising celebration which provided an inside look at the impact Moton is having with school children across Virginia.

Featured speakers included Governor Ralph Northam, Secretary of Education Atif Qarni, and others.

Their Voices: Our History: A Look at the 1951 Student Walkout session provided a candid conversation with Barbara Johns' younger sister, Joan Johns Cobb and classmate, Joy Cabarrus Speakes, moderated by Cainan Townsend.

Keynote speakers Dr. Virgil Wood, Founder of the Beloved Community Initiative and Margot Lee Shetterly (author of Hidden Figures and the Human Computer Project).

View full episodes on YouTube and for more information visit motonmuseum.org.