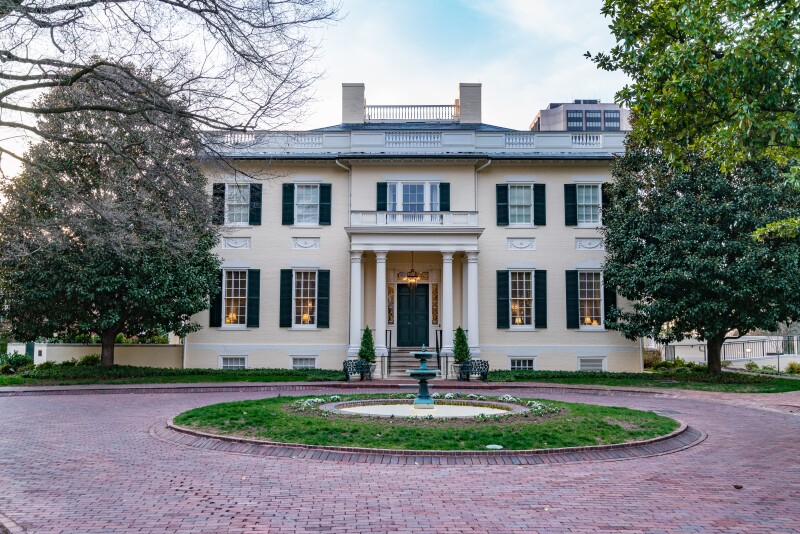 RICHMOND _ AARP Virginia and the League of Women Voters of Virginia say they are disappointed that the People's Debate is not included in the 2017 gubernatorial debate schedule, and are encouraging the candidates to reconsider.

Democratic nominee Ralph Northam, the current Lieutenant Governor, on Wednesday released a list of three debates in which he would face Republican Ed Gillespie. The People's Debate, sponsored by AARP and the League of Women Voters, was not included. The Gillespie campaign previously communicated its intention to participate in the debate.

"The People's Debate offers Virginia voters the chance to hear from the candidates where they stand on the issues important to them, like the demands of being an unpaid family caregiver or challenges many workers face in saving for retirement," said AARP Virginia State Director Jim Dau. "We are disappointed that the Northam campaign decided not to participate and encourage both candidates to add the People's Debate to their schedules."

AARP Virginia and the League of Women Voters of Virginia have traditionally sponsored the People's Debate for gubernatorial and U.S. Senate races. The People's Debate is the most widely broadcast television debate in Virginia. Gillespie participated in the People's Debate in 2014 when he challenged U.S. Senator Mark Warner for his seat.

"For years, the People's Debate has been a vital source of information for voters across Virginia," said Sue Lewis, President of the League of Women Voters of Virginia. "We are hopeful that the candidates will reconsider so that the People's Debate can be held, giving all Virginians a chance to see the candidates answer important questions about the future of the Commonwealth."

Together, AARP Virginia and the League of Women of Virginia represent individuals who make up half the voters in Virginia. About 54 percent of Virginia's more than 5.2 million registered voters are female. More than 45 percent of Virginia voters are age 50 or older.

Media partners for the People's Debate are WTVR-TV (CBS) and WCVE-TV (Virginia Public Television). The media partners distribute the debate free to broadcasters statewide in order to make the forum available to voters across Virginia. Past debates have been broadcast live in every television market in Virginia and carried by C-SPAN, as well as streamed on the CNN and Washington Post websites and the websites of numerous Virginia-based news organizations.

Both the League of Women Voters of Virginia and AARP Virginia are on Facebook and can be followed on Twitter @aarpva and @LWVVA.

About LWV

The League of Women Voters, a nonpartisan political organization, encourages informed and active participation in government, works to increase understanding of major public policy issues and influences public policy through education and advocacy. Formed 97 years ago from the movement that secured the right to vote for women, LWV has continued working to maintain this right for all citizens. The centerpiece of the League's efforts remains to expand participation and make democracy work for all Americans. We do these at all three levels of government, engaging in both broad educational efforts as well as advocacy. LWV operates at national, state and local levels through more than 800 state and local Leagues, in all 50 states as well in DC, Puerto Rico, the Virgin Islands and Hong Kong. To learn more, visit www.lwv.org or www.lwv-va.org.



About AARP

AARP is the nation's largest nonprofit, nonpartisan organization dedicated to empowering Americans 50 and older to choose how they live as they age. With nearly 38 million members and offices in every state, the District of Columbia, Puerto Rico, and the U.S. Virgin Islands, AARP works to strengthen communities and advocate for what matters most to families with a focus on health security, financial stability and personal fulfillment. AARP also works for individuals in the marketplace by sparking new solutions and allowing carefully chosen, high-quality products and services to carry the AARP name. As a trusted source for news and information, AARP produces the nation's largest circulation publications, AARP The Magazine and AARP Bulletin. To learn more, visit www.aarp.org or follow @AARP and @AARPadvocates on social media.