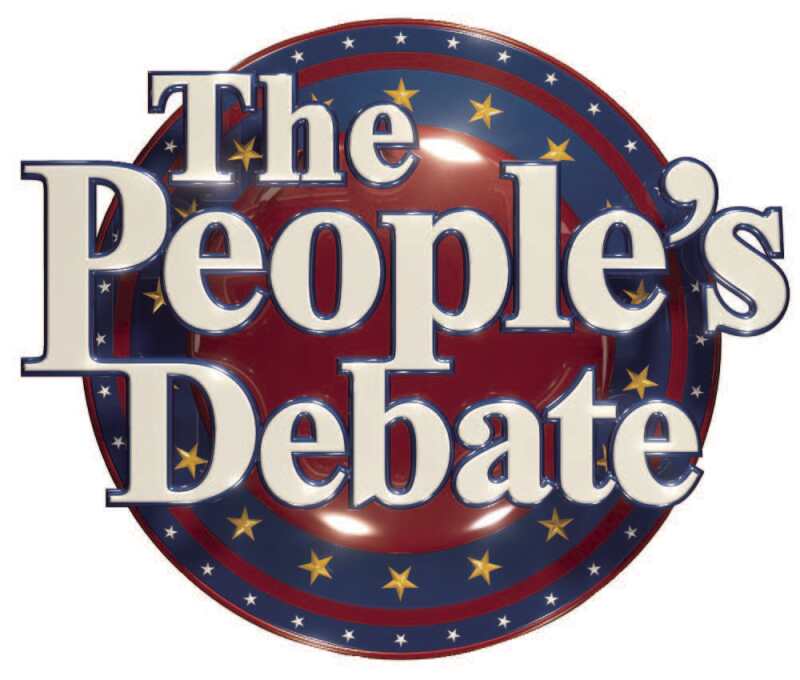 Debate for Virginia's U.S. Senate seat can be viewed across the Commonwealth



RICHMOND_ Senator Tim Kaine and Prince William Board of Supervisors Chairman Corey Stewart will square off tonight at the People's Debate, which will be carried in every market in Virginia and streamed online.



Washington Post national political reporter and PBS' Washington Week host Robert Costa will moderate the debate, with panelists from AARP Virginia, WCVE PBS, and WTVR CBS 6. Media partners for the debate are WCVE-TV PBS and WTVR-TV CBS 6. The debate will be held at the WCVE-TV studio in Richmond and will be conducted live with an audience.



In addition to being broadcast, voters can watch the debate on live streams at the WCVE PBS and WTVR CBS 6 websites. The social media hashtag for the event is #PeoplesDebate2018. The sponsoring organizations' Twitter handles are @AARPVa, @CBS6, and @WCVE.



Panelists for the debate will include WTVR-TV CBS 6 "Virginia This Morning" co-anchor Reba Hollingsworth (@RebaCBS6 on Twitter), WCVE-FM News Director Craig Carper (@craig_carper), and AARP Virginia State Director Jim Dau (@jdau1). Each panelist, as well as Costa, will ask the candidates questions during the hour-long broadcast. WTVR-TV CBS 6 anchor Bill Fitzgerald will offer introductions at the debate.

Costa, whose Twitter handle is @costareports, is the Moderator of Washington Week, the Peabody Award-winning weekly news analysis series on PBS. Costa is also a full-time national political reporter for The Washington Post, where he covers Congress and the White House and regularly travels the country to meet with voters and elected officials. He also serves as a political analyst for NBC News and MSNBC.

Richmond television stations WTVR-TV CBS 6 and WCVE-TV PBS are co-producing and distributing the debate to broadcasters statewide in order to make the forum available to voters across Virginia.

Stations in the following markets have confirmed they will carry the debate live:



Charlottesville:

WVIR-TV NBC 29

WHTJ-TV PBS 41



Harrisonburg:

WVPT-TV PBS 51



Norfolk:

WGNT-TV CW 27.1

WHRO-TV PBS 15



Richmond:

WCVE-TV PBS 23

WCVE-FM NPR Radio 88.9

WTVR-TV CBS 6

WCVE website: https://ideastations.org/debate2018

WTVR website: www.wtvr.com



Roanoke/Lynchburg:

WDBJ-TV Channel 24

WBRA-TV PBS 15





In Northern Virginia, WETA PBS Washington, D.C. will broadcast the debate at 11 p.m.



To learn more about what AARP Virginia is doing in the community, visit our website, or follow us on Facebook and Twitter.



About AARP Virginia

With more than 1 million members in Virginia, AARP is the nation's largest nonprofit, nonpartisan organization dedicated to empowering people 50 and older to choose how they live as they age. With a nationwide presence and nearly 38 million members, AARP strengthens communities and advocates for what matters most to families: health security, financial stability and personal fulfillment. AARP also produces the nation's largest circulation publications: AARP The Magazine and AARP Bulletin. To learn more, visit www.aarp.org or follow @AARP and @AARPadvocates on social media.