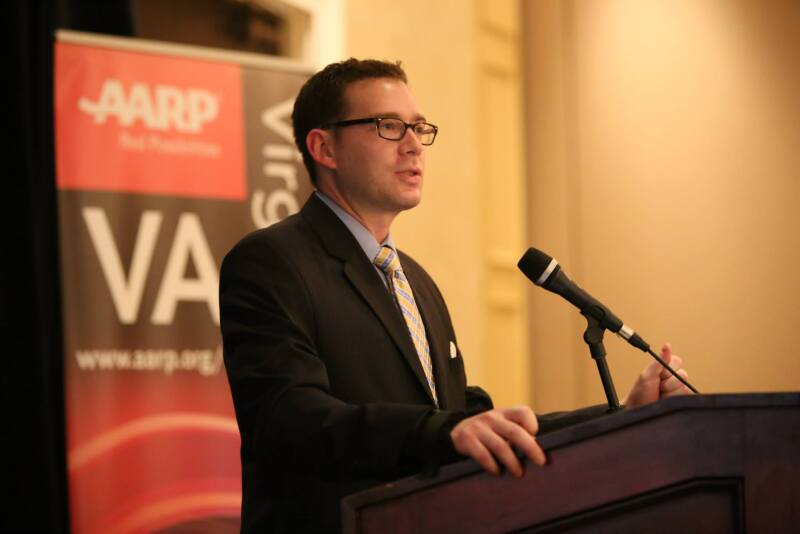 RICHMOND _ Peter Goldin has been appointed Interim State Director for AARP Virginia to manage the organization's programs in the Commonwealth.
Goldin, AARP's Virginia's federal advocacy director, took on the Interim State Director role on April 14. He was appointed by AARP Southeast Regional Vice President John Caine when Bill Kallio retired. Kallio wound up a 27-year career with AARP on April 13. He was Virginia's first state director, serving since 1998, and was the organization's longest-tenured state director.
Goldin joined AARP in 2011. He holds a BA in Political Science and International Studies from the University of Richmond and a law degree from The Catholic University of America - Columbus School of Law. He is a native of Reston and resides in the Richmond area.
To learn more about AARP Virginia, like us on Facebook at www.facebook.com/aarpvirginia and follow @AARPVa on Twitter at www.twitter.com/aarpva.
AARP is a nonprofit, nonpartisan organization with a membership that helps people 50+ have independence, choice and control in ways that are beneficial and affordable to them and society as a whole. AARP does not endorse candidates for public office or make contributions to either political campaigns or candidates. We produce AARP The Magazine, the definitive voice for 50+ Americans and the world's largest-circulation magazine with nearly 35 million readers; AARP Bulletin, the go-to news source for AARP's millions of members and Americans 50+; and our website, AARP.org. AARP Foundation is an affiliated charity that provides security, protection, and empowerment to older persons in need with support from thousands of volunteers, donors, and sponsors. We have staffed offices in all 50 states, the District of Columbia, Puerto Rico, and the U.S. Virgin Islands.