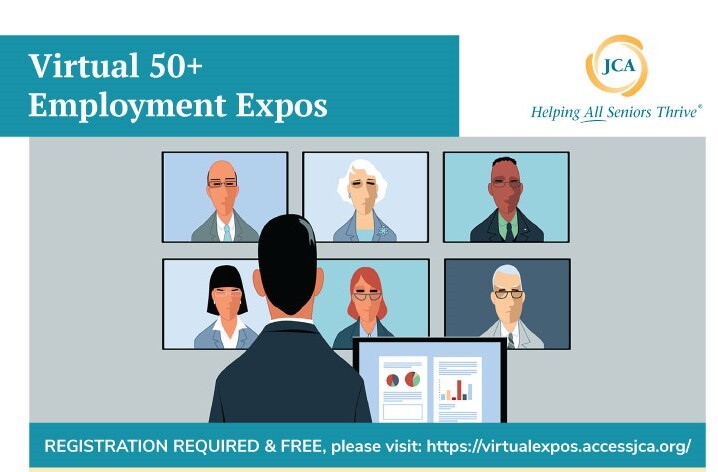 On December 4, from 10:00 a.m. - 2:00 p.m. The Jewish Council for the Aging will host the first of several virtual employment expos for job-seekers 50+.

Instead of holding a single employment expo in Fairfax County this year, JCA will hold several virtual events. You are invited to join for free and from the safety of your home. At this and each of the later expos, job-seekers can expect to:

Network with area employers
Attend FREE Workshops
Learn new job-search skills
If you would like to attend, register here.*

*This is not an AARP event. The information you provide to the host organization will be governed by its policies.