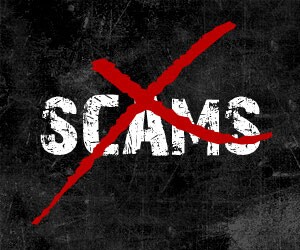 March 6, 2018 - Schewel Hall, Lynchburg College - 8AM to 3PM
Plan to join us for a conference on SCAMS and Financial Exploitation. This event is being offered in an effort to reduce victimization of older adults and provide tips for professionals who work with them.The event is a direct response to an increase in financial exploitation of older adults in southwestern Virginia.
Brought to you by the Beard Center on Aging, AARP Virginia and the Senior News Magazine

Experts from AARP, Law Enforcement, Adult Protective Services, VA Attorney General's Office, and the Alzheimer's Association will be on hand to share information and answer questions.
Exhibitor Opportunities Available!
Featuring: Free document shredding compliments of AARP Virginia, 8:00 - 10:00 a.m., Schewel Circle. (2 box limit per person)
Topics covered will include:

Tips for preventing, recognizing and responding to scams andfinancial exploitation
Common scams directed at older adults
Strategies for effectively working with older Adults who are victims of financial exploitation and scams (for professionals only)
Pre-registration required by Friday, March 2nd
Cost: $10 for 65+ $25 for Consortium on Aging members $35 for general registration
A limited number of scholarships are available. Space is limited so register early.
For more information and to register:
Call 434-544-8456; email Scruggs.dr@lynchburg.edu; or go to www.lynchburg.edu/beard