FREE document shredding TODAY, February 4th from 10:30 am until 1:30 pm at the Church of St. Peter and St. Paul, 4909 North Lake Drive in Roanoke!
ROANOKE _ A hot bowl of soup on a cold day will make sure that no senior goes hungry on wintery days when Meals on Wheels programs can't make their deliveries.
The Local Off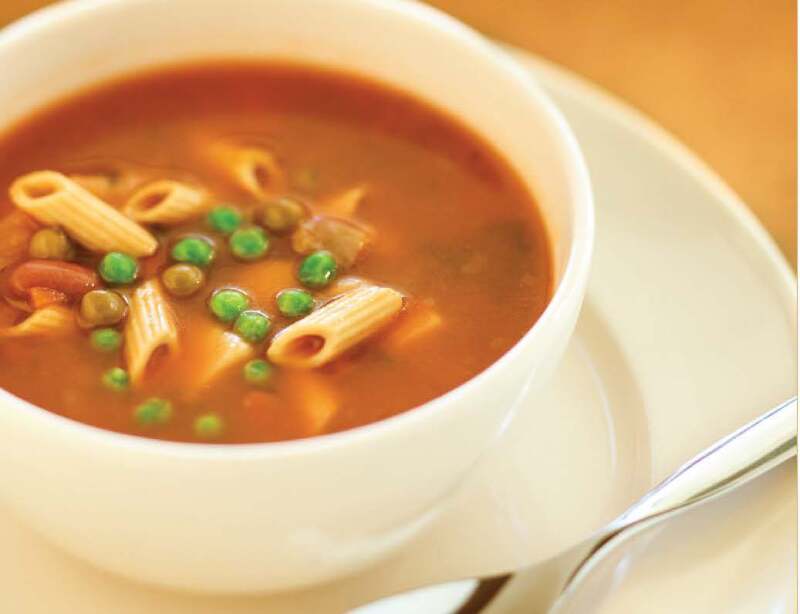 ice on Aging (LOA) is collecting canned soup and crackers for area seniors February 1-5 as part of its annual "Soup For Seniors" collection in collaboration with AARP. This year's goal is 42,000 cans of soup to be delivered to more than 3,000 local residents. The main collection site is located at The Church of St. Peter and St. Paul, 4909 North Lake Drive, Roanoke, VA. Other collection sites, including the Alleghany Highlands, can be found online at CreateTheGood.org.
"Contributions will make a huge difference in the lives of your homebound neighbors," said Brian Jacks, AARP Virginia Associate State Director for Community Outreach.
AARP is also providing a FREE document shredding truck at the main collection site from 10:30 a.m. to 1:30 p.m. on Thursday, February 4. You can protect your identity by bringing old documents to be shredded while helping a neighbor in need by donating food or volunteering at the site.
The soup collected helps provide a hot meal on a cold day and also reminds recipients, in the bleakest part of winter, that the community has not forgotten them. This makes the bag of soup and crackers all that more important to Meals on Wheels recipients in your community.
There are many ways to help. The easiest way is to donate a can or cans of soup at one of the many collection sites. All the items collected will be put into reusable cloth bags provided by AARP and distributed to the homes of older neighbors. Civic groups, faith organizations, businesses or schools are also welcome to participate. The more soup collected enables LOA to serve more of your neighbors.
Winter is a difficult time for our older, homebound neighbors and the choice between food and heat can be hard. Help make the decision easy by making sure their shelves are stocked with warming soups and other non-perishable food items.
You can help by collecting soup and crackers in January through your organization. Take the food to a collection site in your area from 9 a.m. to 6 p.m. the week of February 1-5, 2015.
LOA also needs volunteers, who play a vital role in this project. Volunteers are needed in varying capacities, including:

People at the church to work in an assembly line format putting the donated soup and crackers into the bags, getting them ready for assembly.
People to deliver those bags to the Meals on Wheels sites, Diners Club sites, senior independent living centers, etc. In some cases, volunteers are needed to deliver to the homes.

AARP is a nonprofit, nonpartisan social welfare organization with a membership that helps people 50+ have independence, choice and control in ways that are beneficial and affordable to them and society as a whole. AARP does not endorse candidates for public office or make contributions to either political campaigns or candidates. We produce AARP The Magazine, the definitive voice for 50+ Americans and the world's largest-circulation magazine with over 35.1 million readers; AARP Bulletin, the go-to news source for AARP's millions of members and Americans 50+; AARP VIVA, the only bilingual U.S. publication dedicated exclusively to the 50+ Hispanic community; and our website, AARP.org. AARP Foundation is an affiliated charity that provides security, protection, and empowerment to older persons in need with support from thousands of volunteers, donors, and sponsors. We have staffed offices in all 50 states, the District of Columbia, Puerto Rico, and the U.S. Virgin Islands.