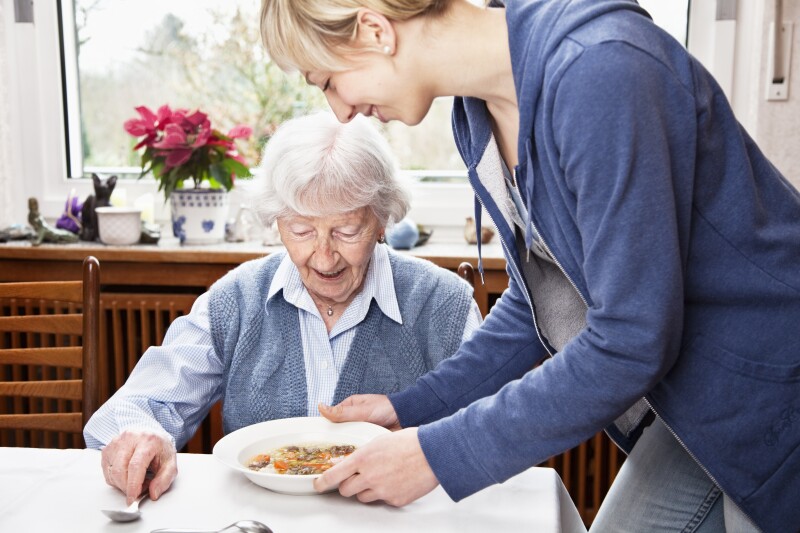 WHY: Millions of seniors in our nation live at or below the poverty line. Help provide a hot meal on a cold day and remind thousands of seniors in need that the community has not forgotten them.
HOW IT WORKS: Collect soup through your church or organization. During the week of February 4–8, 2019, 9 a.m. to 6 p.m., take the collection to a drop off site in your area.
MAIN DROP OFF SITE:

Church of St. Peter and St. Paul 4909 North Lake Dr., Roanoke (just off Peters Creek Road)
OTHER DROP OFF SITES:

All Freedom First Credit Union locations
All Bank of Fincastle locations
Vistar Eye Centers
3320 Franklin Road, Roanoke
70 Summerfield Court, Roanoke
426 West Main Street, Salem For more information about donating or volunteering, call 540-345-0451 or visit www.loaa.org.
Some of the non-perishable food items our elderly neighbors need (no glass containers, please):

Soup
Crackers
Canned Meats (such as tuna)
Canned Vegetables
Peanut Butter
Oatmeal
Canned Fruit
Carnation Instant Breakfast
Low salt, nutritious items are preferred.