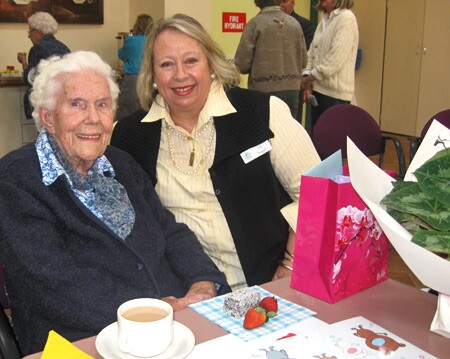 Someone in your neighborhood needs your help. As we age, most of us would like to remain in our homes for as long as possible. That can become more difficult as our ability to drive, prepare food and handle daily chores declines. We may also become more socially isolated and lonely if we lack the local support of friends and family. That's where you can help.
AARP has joined with Senior Services of Alexandria (SSA) to help make a difference in our neighbors' lives. SSA is a local nonprofit agency that assists older adults in the City of Alexandria to maintain their independence. They are looking for volunteers who have the time to help bring companionship to individual seniors through their new Friendly Visitor Program. The goal of the program is to relieve loneliness and the feelings of isolation experienced by many of our city's older citizens. Through planned weekly visits, SSA's volunteers bring friendship and community connections to seniors who may be restricted by their living environment or they lack the support of family and friends. Volunteering with SSA's Friendly Visitor Program is a very rewarding experience and easy to do because you and your senior agree to a time for your weekly visit that is convenient to your schedule.
For more information about the Friendly Visitor Program, call Senior Services of Alexandria at 703-836-4414, extension 13.
photo courtesy of mosman council