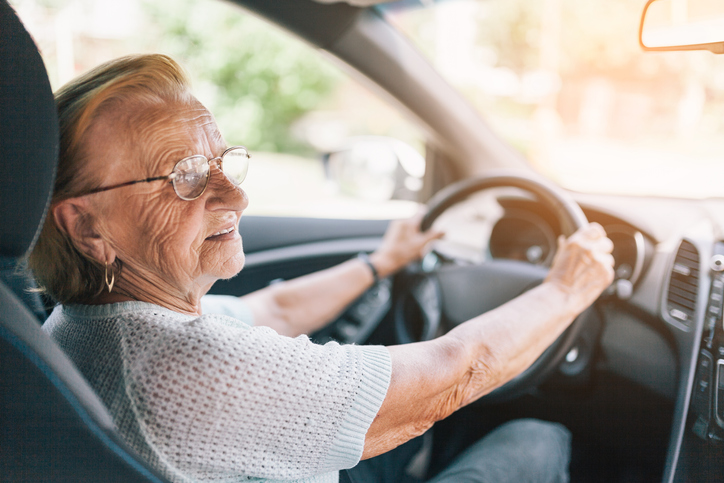 CarFit Event to Be Held in Vienna on Wed., October 9
Does your car "fit" you? Maybe you have bought a new car and are still moving the seat and mirrors around. Or, maybe you just don't feel as comfortable and in control behind the wheel as you used to. AARP Driver Safety has a solution for you! CarFit events, which are conducted around Virginia, feature a 12-point checkup to help ensure that a driver's car "fits" right for maximum safety and comfort.

This free, in-person program was developed by AARP, AAA, and the American Occupational Therapy Association. A CarFit checkup takes about 20 minutes. A trained technician will go through a comprehensive 12-point checklist with you seated behind the wheel, helping you make any necessary adjustments.

The next CarFit event will be held on Wednesday, October 9, from 9:00 a.m. to 1:00 p.m., at the Vienna Volunteer Fire Department Parking lot. It's sponsored by Vienna Parks and Recreation and the Fairfax County Police Department. Please call 703-255-7801 to reserve a time slot.

Upcoming AARP Driver Safety Classes

Thursday, September 5, 1:00 p.m. – 9:00 p.m.
Kingstown Center for Active Adults
6488 Landsdowne Center
Alexandria, VA 22315
Registration: Please call (703) 339-7676

Tuesday, September 10, and Thursday, September 12, 5:00 p.m. – 9:00 p.m.*
Langston Brown Community Center
2121 N. Culpeper Street
Arlington, VA 22207
Registration: Please call (703) 228-0556

Wednesday-Thursday, September 11-12, 10:00 a.m. – 3:00 p.m.*
Fairfax City Senior Center – Green Acres
4401 Sideburn Road
Fairfax, VA 22030
Registration: Please call (703) 273-3943

Friday, September 13, 9:00 a.m. – 5:00 p.m.
Fauquier Hospital
500 Hospital Drive
Warrenton, VA 20186
Registration: Please call (703) 591-1847

Monday-Tuesday, September 23-24, 10:00 a.m. – 3:00 p.m.*
Vienna Community Center
120 Cherry Street, SE
Vienna, VA 22180
Registration: Please call (703) 255-6360

Monday, October 7, 9:00 a.m. – 5:00 p.m.
Lorton Senior Center
7722 Gunston Plaza
Lorton, VA 22079
Registration: Please call (703) 550-7195

The course fee is $15 for AARP members and $20 for non-members. More information on the AARP Driver Safety Program can be found on the website: https://aarp.org/drive

*The AARP driver safety course in Virginia is 8 hours. For 2-day courses, participants must attend both days to receive a certificate of completion for the auto insurance discount.