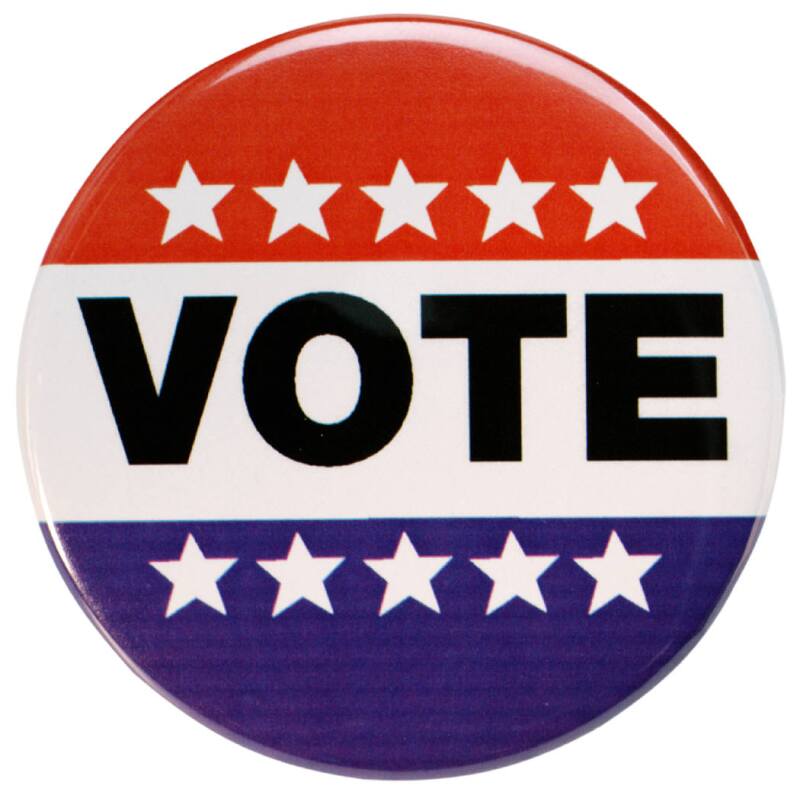 Senator Mark Warner Accepts People's Debate Invitation
Statewide Broadcast on October 13
RICHMOND_ The League of Women Voters of Virginia and AARP Virginia are pleased to announce Senator Mark Warner has accepted the groups' invitation to debate challenger Ed Gillespie during a statewide television broadcast on October 13.



The statewide-televised debate will be held at 7 p.m. on October 13 in Richmond. Media partners for the debate are WCVE-TV (PBS) and WTVR-TV CBS 6. The debate will be held at the WCVE-TV studio.



This unique debate, organized by The League of Women Voters of Virginia and AARP Virginia, will ask the candidates to go on record about issues important to all Virginians.

"We are excited to offer this forum to the voters of Virginia," said Anne Sterling, president of the League of Women Voters. "The League is pleased to work with AARP, PBS and CBS on this event. Citizens have a right to learn where both U.S. Senate candidates stand on the issues and we thank each for accepting our invitation to debate live on television, in October."

The four panelists for the debate will include one representative each from AARP, the League of Women Voters, WCVE-TV and WTVR-TV.

"Non-partisan voter engagement and education has been part of AARP's mission to help Americans live their best lives for nearly 30 years," Kallio said. "We are proud to sponsor the People's Debate because AARP informs voters about the candidates' positions, giving them the ability to make an informed choice on Election Day."

Richmond television stations WTVR-TV CBS 6 and WCVE-TV PBS are co-producing and distributing the debate to broadcasters statewide in order to make the forum available to voters across Virginia.

Follow news about the debate on Twitter with the hashtag #PeoplesDebate.

About LWV

The League of Women Voters of Virginia, a nonpartisan political organization, encourages informed and active participation in government, works to increase understanding of major public policy issues and influences public policy through education and advocacy. Formed 94 years ago from the movement that secured the right to vote for women, LWV has continued working for voters. Today we concentrate on voters rights, making sure every vote is counted and registering voters, high school and college students. The centerpiece of the League's efforts remains to expand participation and give a voice to all Americans. . . We do these at all three levels of government, engaging in both broad educational efforts as well as advocacy. Our issues are grounded in our respected history of making democracy work for all citizens. LWV operates through more than 800 state and local Leagues, in all 50 states as well in DC, Puerto Rico, the Virgin Islands and Hong Kong. LWV does not endorse candidates for public office or make contributions to either political campaigns or candidates.



About AARP

AARP is a nonprofit, nonpartisan organization with a membership that helps people 50+ have independence, choice and control in ways that are beneficial and affordable to them and society as a whole. AARP does not endorse candidates for public office or make contributions to either political campaigns or candidates. We produce AARP The Magazine, the definitive voice for 50+ Americans and the world's largest-circulation magazine with nearly 35 million readers; AARP Bulletin, the go-to news source for AARP's millions of members and Americans 50+; and our website, AARP.org. AARP Foundation is an affiliated charity that provides security, protection, and empowerment to older persons in need with support from thousands of volunteers, donors, and sponsors. We have staffed offices in all 50 states, the District of Columbia, Puerto Rico, and the U.S. Virgin Islands.