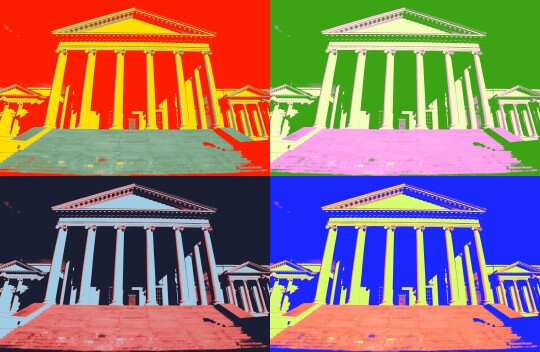 RICHMOND_ AARP Virginia volunteer advocates were on hand today to lend support to Transparency Virginia's news conference revealing the results of their report, "The Virginia General Assembly: The Case for Improved Transparency."

The report evaluates both legislative bodies on how well lawmakers adhered to basic transparency practices during the 2015 General Assembly session.

Among its observations, Transparency Virginia members found:

Multiple instances where public notice of upcoming House and Senate committee or subcommittee meetings was so short as to make public participation nearly impossible;
Scores of bills in the House and Senate that were never given a hearing; and
In the House, 76 percent of bills and resolutions killed in sub/committee without a recorded vote or any vote at all, versus 7 percent of bills defeated in the same way in the Senate.
The report reveals both anecdotes and statistics on the ability of citizens to reasonably participate in the legislative process based upon the openness of how legislation is handled. Transparency Virginia used publicly available information and the findings of its members to measure against three key inquiries: meeting notices, consideration of legislation, and recording of votes. Transparency Virginia hopes the findings will spark greater efforts for public participation and inclusion in the legislative process, and is hopeful that opening the rules, conduct and process of the legislature will move greater public interest and participation.

AARP Virginia supports the work of Transparency Virginia, which was formed to monitor transparency at the General Assembly, releases a report assessing and measuring the transparency and openness of the Virginia Legislative process.

AARP is a nonprofit, nonpartisan organization, with a membership of nearly 38 million, that helps people turn their goals and dreams into real possibilities, strengthens communities and fights for the issues that matter most to families such as healthcare, employment and income security, retirement planning, affordable utilities and protection from financial abuse. We advocate for individuals in the marketplace by selecting products and services of high quality and value to carry the AARP name as well as help our members obtain discounts on a wide range of products, travel, and services. A trusted source for lifestyle tips, news and educational information, AARP produces AARP The Magazine, the world's largest circulation magazine; AARP Bulletin; www.aarp.org; AARP TV & Radio; AARP Books; and AARP en Español, a Spanish-language website addressing the interests and needs of Hispanics. AARP does not endorse candidates for public office or make contributions to political campaigns or candidates. The AARP Foundation is an affiliated charity that provides security, protection, and empowerment to older persons in need with support from thousands of volunteers, donors, and sponsors. AARP has staffed offices in all 50 states, the District of Columbia, Puerto Rico, and the U.S. Virgin Islands. Learn more at www.aarp.org.