Pack your picnic basket, put on your dancing shoes and join us for a night of music under the stars as AARP in Los Angeles teams up with the Grand Performances Concert Series in downtown L.A.
About the MUSIC:
We'll be at three concerts this summer; Ondatrópica, bringing to life the energy of Colombia's cumbia culture, Los Master Plus, will give you a taste of cumbiatrónica, Puerto Candelaria, continuing with the theme of eclectic folk cumbia rhythms, Gaby Moreno, sharing her bossa nova and bluesy rock and finally Jorge Drexler who will give us a sampling of his Oscar-winning songwriting skills.
Grand Performances brings artists and audiences together by showcasing a wide variety of music, dance, film, and spoken word featuring artists from around the globe and from right here in your community. As mentioned above, picnics are welcome so feel free to pack your favorite snacks and drinks and join us for a great time!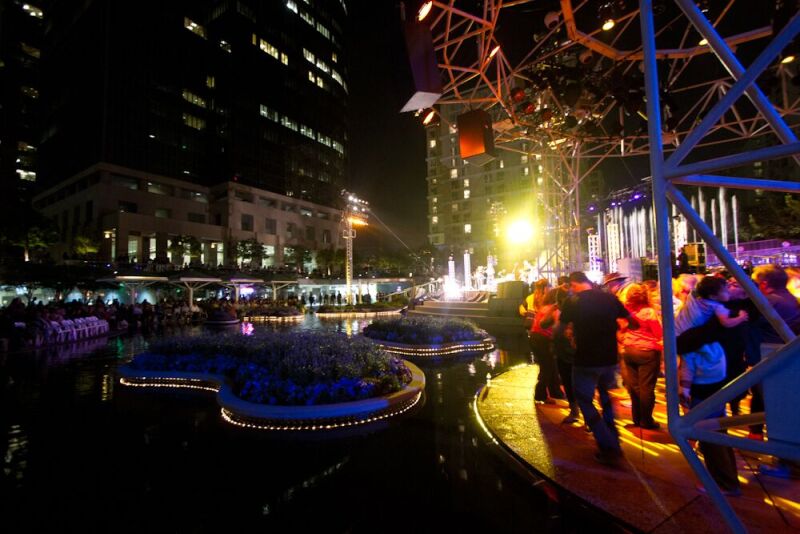 About the BIKES:
In support of making our community livable for everyone, we will be sponsoring the Bike Valet at all concerts this summer and strongly encourage patrons to cycle to the concerts which not only saves money and reduces your carbon footprint, but also (and most importantly) you won't have to stress over finding a parking spot. Also, we'll be giving out FREE bike lights to any member who rides their bikes to the event.
Don't forget to tag your biking photos on Facebook and Twitter with @aarpca and #bikeLA and be entered to win a bike on August 7. You do not have to be present to win, but we'd love to see you!
About the RECEPTION:
We will be hosting a reception at the August 7 concert with Gaby Moreno & Jorge Drexler so be sure to bring your AARP membership card to enjoy some FREE gifts, complimentary snacks and drinks and other goodies!
Reserve your spot today for the August 7 reception by calling 1-877-926-8300 or going to https://aarp.cvent.com/grandperformances.
WHEN:
Saturday, July 18, 2015 8:00 p.m. – 10:00 p.m. – Ondatrópica
Sunday, July 26, 2015 8:00 p.m. – 10:00 p.m. – Los Master Plus & Puerto Candelaria
Friday, August 7 7:00 p.m. – 10:00 p.m. – Gaby Moreno & Jorge Drexler ( AARP Member Reception)
WHERE:
California Plaza – 350 S Grand Ave #A-4, Los Angeles, CA 90071