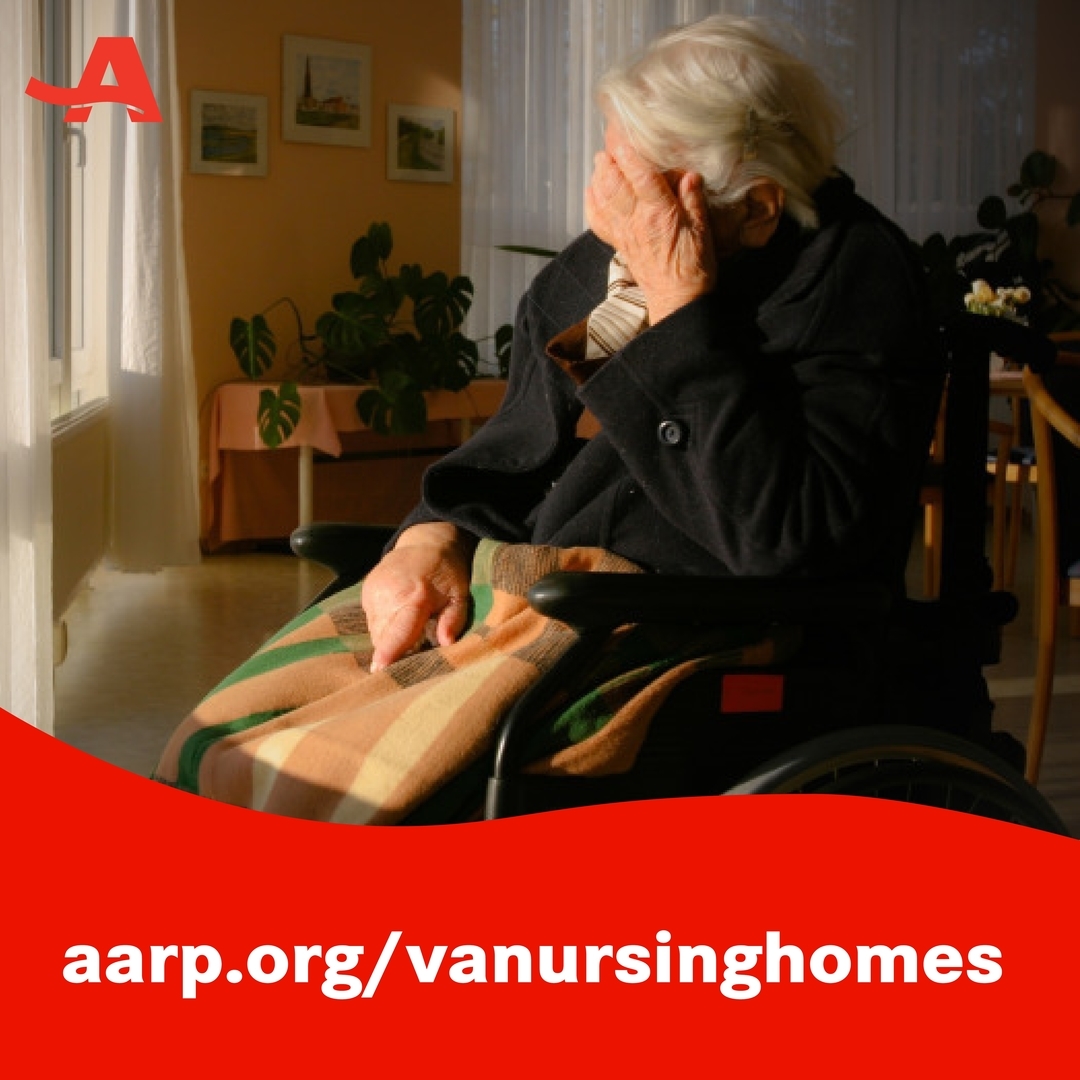 AARP VIRGINIA: NURSING HOMES WILL CONTINUE TO BE UNDERSTAFFED

Subcommittee postpones efforts to make facilities accountable for proper staffing levels

RICHMOND_ AARP Virginia released the following statement from advocacy director Natalie Snider after House Health, Welfare and Institutions Subcommittee 3 postponed action on a bill for at least another year that would have required nursing homes to comply with minimum hourly staffing standards. House Bill 646 would have required nursing homes to provide at least 4.1 hours of direct care per resident per day from nurses and certified nurse aides (CNAs), with at least .75 hours being provided by a registered nurse (RN).

The General Assembly has considered and declined to pass legislation creating minimum nursing home staffing for 19 consecutive years. In an attempt to make progress, AARP Virginia and other consumer advocates had agreed to a compromise that would have phased in the standards over 8 years.

"On behalf of the nearly 30,000 people living in Virginia's nursing homes and their families, our nearly 1 million members in the state, and all Virginians age 50-plus, we are profoundly disappointed that the subcommittee postponed acting on the concerns of the hundreds of people who have called and emailed their legislators in support of this measure. The continued failure of the General Assembly to help Virginia's most vulnerable residents and their families is even more discouraging because they rejected an opportunity at compromise that would have brought the state closer to enacting a common-sense solution overwhelmingly supported by voters in the state.

"We will not give up on the residents of the state's 287 nursing homes, many of whom are suffering from poor quality care due to understaffing. We also will fight for fair wages and benefits for the hardworking nurses and certified nurse aides who take care of the most vulnerable seniors.

"Nursing homes are responsible for the lives of frail seniors and adults of all ages with disabilities that prevent them from living independently. The facilities owe a duty of care to nursing home residents and their families, as well as accountability to the taxpayers of the Commonwealth of Virginia, which provides the facilities with billions of dollars from the state Medicaid program. It is unfortunate that lawmakers postponed voting on a solution to the obvious problems in facilities caused by understaffing.

"Advocates have been fighting for appropriate staffing levels in nursing homes for two decades. We aren't going away, and lawmakers will be hearing even more from us, our members, and the public in the future."

House Bill 646 was introduced by Del. Betsy Carr (D-Richmond), and Del. Kaye Kory (D-Falls Church) is a co-sponsor. The measure was postponed on a voice vote of the subcommittee. The members of the subcommittee are Chairman Del. Chris Head (R-Botetourt), Del. Cliff Hayes Jr. (D-Chesapeake), Bobby Orrock (R-Thornburg), Del. Roxann Robinson (R-Chesterfield, Del. Kathy Tran (D-Springfield), and Del. Wendell S. Walker (R-Lynchburg).

With nearly 1 million members in Virginia, AARP is the largest organization working on behalf of people age 50+ and their families in the Commonwealth. In recent years, AARP Virginia has successfully fought to expand health coverage for more Virginians, protect older people against financial exploitation and empower family caregivers.

To learn more about AARP Virginia, like us on Facebook at http://www.facebook.com/aarpvirginia and follow @AARPVa on Twitter at www.twitter.com/aarpva.

###

About AARP

AARP is the nation's largest nonprofit, nonpartisan organization dedicated to empowering people 50 and older to choose how they live as they age. With a nationwide presence and nearly 38 million members, AARP strengthens communities and advocates for what matters most to families: health security, financial stability and personal fulfillment. AARP also produces the nation's largest circulation publications: AARP The Magazine and AARP Bulletin. To learn more, visit www.aarp.org, www.aarp.org/espanol or follow @AARP, @AARPenEspanol and @AARPadvocates, @AliadosAdelante on social media.