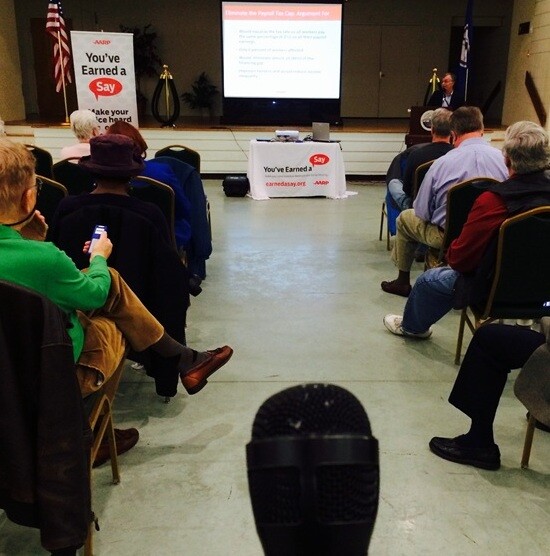 Too many politicians aren't listening to hardworking Virginians about the future of Social Security. AARP believes you've paid into Social Security and you deserve a voice in the future of the program. That's why we're fighting to protect your hard-earned Social Security benefits and ensure the system stays strong for future generations.

AARP invites the community to come out to our free public forum 10:00 - 11:30 a.m., Thursday, June 05, 2014 at the Shenandoah University, Hester Auditorium/Henkel Hall, 726 Wade Miller Dr., Winchester, Virginia 22601. Attendees are encouraged to join the conversation about the future of Social Security.

We'll be providing straightforward information about Social Security proposals that are being debated in Washington – the pros and cons – without the political jargon and spin. Have your say about the benefits you've earned through years of hard work.

Space is limited for this FREE event, please register by calling 1-877-926-8300 or register online at http://aarp.cvent.com/ESCWinchester6514. Light refreshments will be served.

Follow AARP Virginia on Facebook at http://www.facebook.com/aarpvirginia and on Twitter @AARPVa.