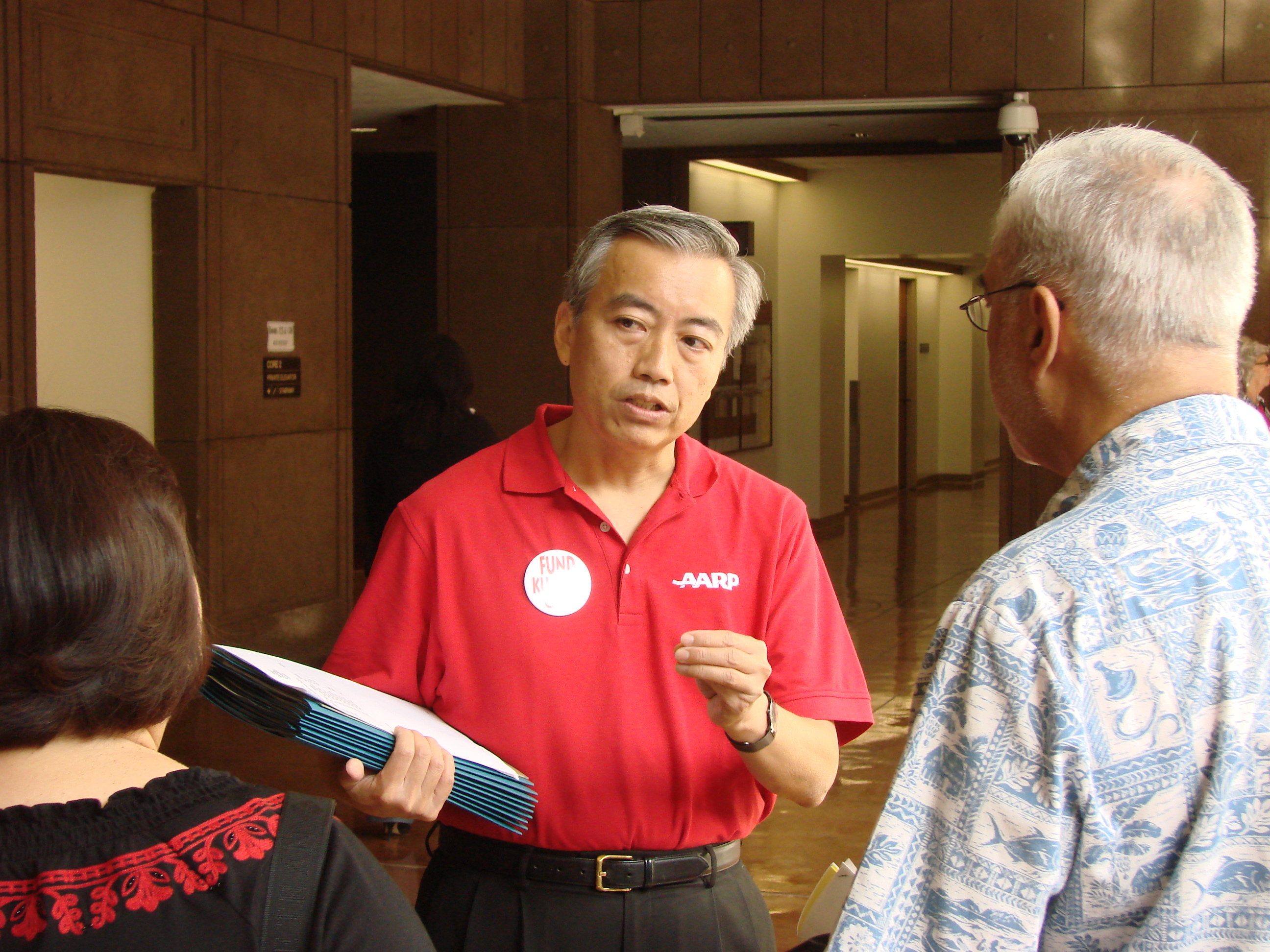 AARP Hawaii is seeking volunteers who want to make a difference in the lives of Hawaii's boomer and retired population by advocating on public policy issues. Volunteers will work with AARP staff, community groups and state legislators to create and monitor legislation on long-term care, caregiving, health care, and taxes and share AARP's views on these and other issues important to older Hawaii residents.

Individuals for this position will work in a fast paced, high energy environment. Volunteers will deliver written and oral testimony, attend legislative hearings, and work with or manage other volunteers. Volunteers should be willing to contact legislators and be the "face of AARP."

No experience is needed and training will be provided. Volunteers should be able to work between 10-20 hours per week, either at the AARP State Office or from home, from January 2, 2013 to May 3, 2013. The ability to work without direct supervision is a plus. Individuals will need Internet access and should be comfortable with frequent communication by email and have a working knowledge of MS Word and PowerPoint.

Volunteering is a gateway through which older Hawaii residents can get involved in and contribute to their communities. If you are interested in volunteering, please contact AARP Hawaii Director of Advocacy Steve Tam at stam@aarp.org.

AARP is a nonprofit, nonpartisan membership organization with nearly 150,000 members in Hawaii. AARP does not endorse political candidates or parties, and does not contribute money to political candidates or parties.