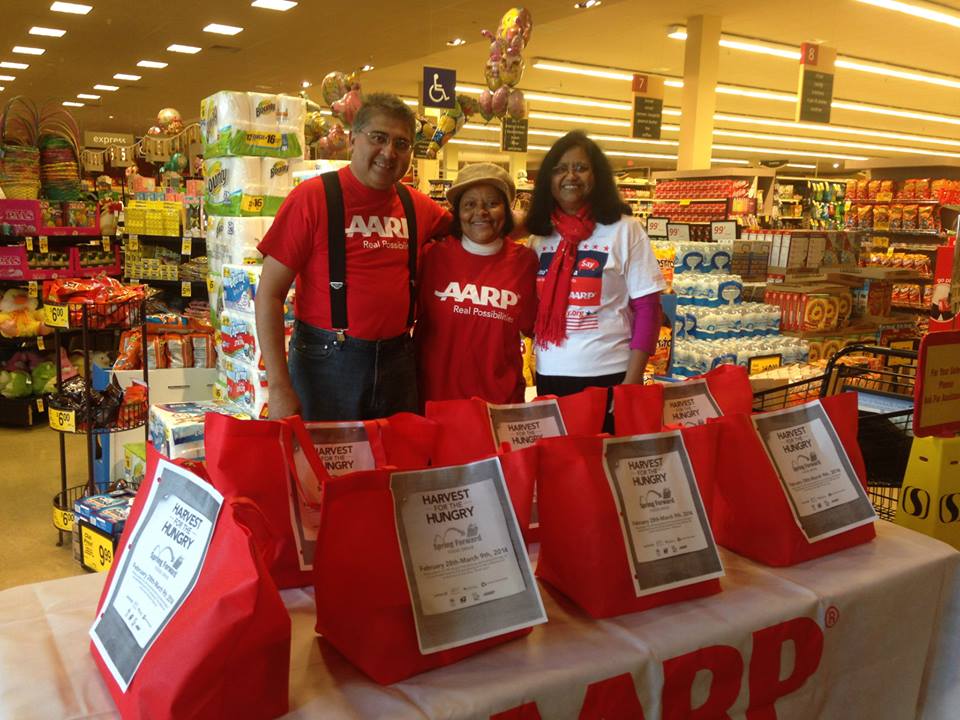 February 23, 2016 update: The registration period for volunteering for Spring Forward 2016 is now closed--but you can still get involved by donating to the campaign from Feb 27-March 5! Visit this page to learn more.

Some people can't afford to splurge on certain luxuries–unfortunately, food is considered a luxury for many. Every day, nearly nine million older Americans face the risk of hunger. They're our friends, our neighbors and our family, and they don't want to be a burden–so they suffer in silence.

Guess what? You can help make a difference--right in your own community. Please consider volunteering during our 2016 Harvest for the Hungry Food Drive from February 27 - March 5 to help our state "Spring Forward" and fight hunger across the state of Maryland.

How does it work? Sign up to work in teams at participating Safeway stores around Maryland during the drive!

How much more likely are people to give when volunteers are involved? Trust us: volunteers make the difference. Our diverse group of volunteers will work in teams inside local Safeway stores and encourage shoppers to donate by purchasing a $10 pre-stuffed bag of food or individual non-perishable food items.

The results from our 2015 food drive were astounding: 13,090 bags of food were sold through Safeway stores, equating to more than 130,000 pounds of food! All of the donations benefit local area food banks.

Volunteers are needed to work in teams at local Safeway stories February 27– March 5.

Check out some photos from the 2015 Harvest for the Hungry campaign on Facebook

For more information or to sign up to be a volunteer, visit our volunteer sign-up page. Together, we can help spring forward to halt hunger in Maryland!