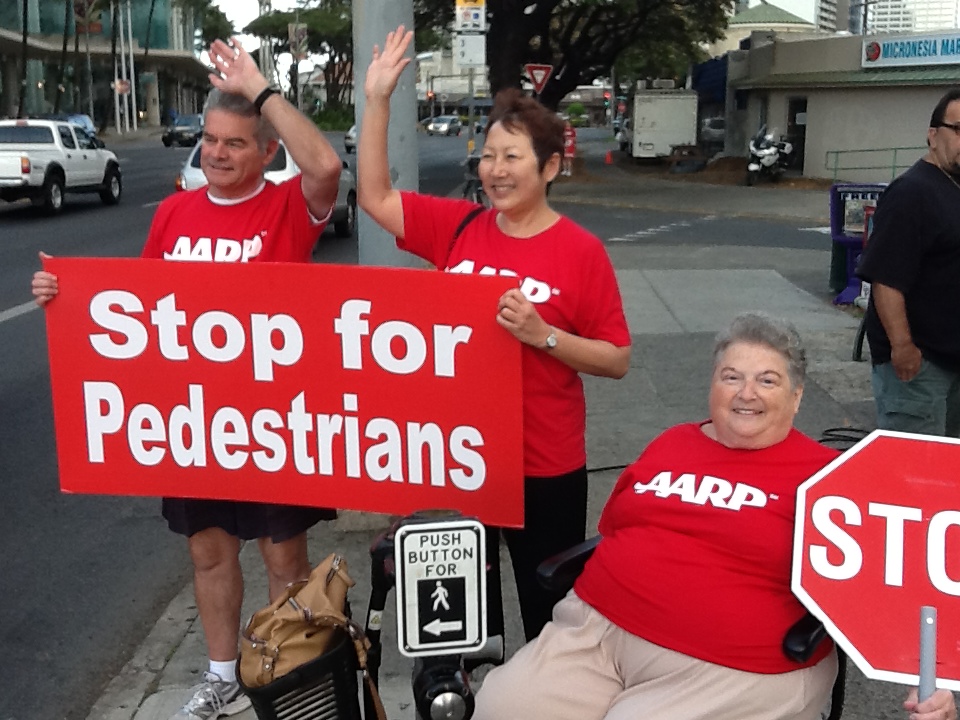 Pedestrian fatalities caused by automobiles are not a new problem in Hawaii, which has long held the distinction of being the most dangerous state (per capita) to be a pedestrian 65+.

But 2014 has seen an alarming rise in the number of pedestrian crashes involving motor vehicles. As of August 1, 2014 there were already 19 pedestrian fatalities statewide, the same number of fatalities in all of 2013. With five months left in the year, authorities and advocates looking to address the trend are coming together to raise awareness.

August is Pedestrian Safety Month in Hawaii. As part of an effort to raise awareness about the growing number of pedestrian deaths by automobile in the state, AARP Hawaii is looking for volunteers who live in Honolulu to help with an August 19 early morning pedestrian awareness and education effort in Kalihi.

In partnership with the state Department of Transportation and the Honolulu Police Department, we'll be giving away free clip-on blinking lights and glowing arm bands and distributing literature from 5:30 – 8:30 a.m.

Volunteers are asked to call Jackie Boland at 545-6003 or email jboland@aarp.org if you are able to help. Please give as much time as you can – you do not have to stay for the entire three hours.

AARP is a nonprofit, nonpartisan organization with nearly 150,000 members in Hawaii. AARP helps people turn goals and dreams into real possibilities, strengthens communities and fights for the issues that matter most to families such as healthcare, employment and income security, retirement planning, affordable utilities and protection from financial abuse.