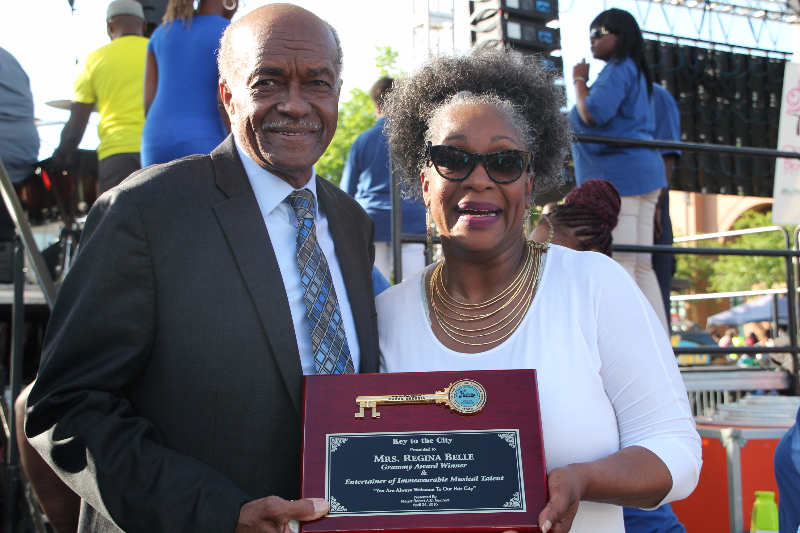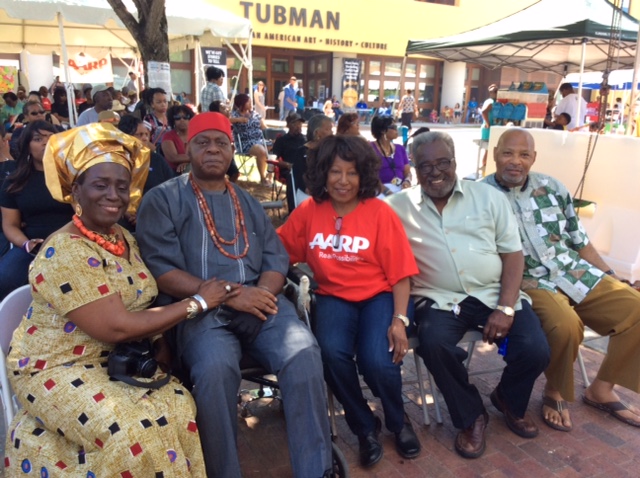 AARP Macon-Bibb volunteers spent the weekend of April 22 – 24, helping to increase awareness of our community outreach initiatives during the 20th Annual Pan African Festival of Georgia. This year's festival was jam-packed with activities — music, dance, food, art, storytelling and the addition of the Food Truck Alley. Over a dozen AARP Georgia volunteers helped over 20,000 festival goers learn more about Age-Friendly, Caregiving, Financial Resiliency, Multicultural Leadership, Take A Stand, and the Fraud Watch Network. Take A Stand provides the latest information about which presidential candidate has a plan for Social Security. Below is an overview of our volunteer engagement during the Pan African Festival.



April 22

Tubman Museum Black Tie Banquet Festival Kick Off

As part of the Pan African Festival, AARP Age-Friendly Macon-Bibb participated in the festival's annual Black Tie Banquet. Former Macon City Council Member and current Age-Friendly Macon-Bibb Volunteer Frank Tompkins presented an inspiring and endearing introductory speech and overview of AARP's Age-Friendly work within the community.

April 23

Pan African Festival

The 20 th Annual Pan African Festival began on a beautiful Saturday and volunteers engaged event participants with games, literature, and information on Take A Stand and Caregiving. Throughout the day's activities, AARP was thanked by the Master of Ceremonies and the crowd was asked to visit the AARP tent at the entrance of the Tubman Museum and next to the main stage. Those engaged with the AARP volunteers were given a Moon Pie with "Take A Stand" sticker to remind them of the priority of Social Security.

April 24

Pan African Festival

Regina Belle / AARP Concert

Twelve AARP Georgia volunteers assisted during Sunday's Gospel events at the Pan African Festival and engaged the festival goers with games and information on Caregiving and Take A Stand. The festival was highlighted by AARP sponsored and Triple Platinum Grammy Award Winner Regina Belle. Prior to her performance, AARP addressed the crowd on Age-Friendly, volunteering, and Take A Stand. AARP again was recognized by the Master of Ceremonies and Regina Belle positively addressed our volunteer engagement. The concert concluded with Belle receiving a key from Macon-Bibb County by the Mayor Pro Tem (as requested by AARP Age-Friendly). Belle then signed autographs and met the public at the AARP tent.