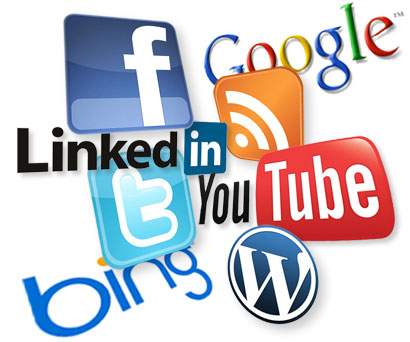 Does social media feel like a foreign world to you, complete with its own language of 'tweets,' 'likes,' 'followers,' 'pins' and more? Do you have a Facebook account… but are afraid to use it for fear of posting something by accident? Or perhaps you're reasonably comfortable on some social media sites, but would like to learn more.
Regardless of where you fall on the social media spectrum, AARP Massachusetts cordially invites you to attend one of our upcoming " Social Media 101" hands-on workshops! In each workshop, we'll focus on Facebook and Twitter, with mention of Instagram and Pinterest as time allows.

  NOTE: While we typically hold workshops at our offices in Boston, let us know where you are and where you'd like to see a workshop held, and if interest warrants, we'll be happy to travel!

We're also looking for social media volunteers who might help us monitor our various AARP Massachusetts social media accounts. Become an active member of our online community!

Take a look at a workshop we ran earlier this year, which was well attended and lots of fun! Workshops are scheduled as interest dictates, and typically run for two hours, with lunch provided. The workshops are typically held at our downtown Boston offices at One Beacon Street, but we're expanding into the suburbs and would love to know where YOU'D like to see us!

The workshops are free, but registration is required for planning purposes and because space is limited. Here are the details:



WHAT: AARP Massachusetts "Social Media 101" Workshop
WHY: To learn how to use Facebook, Twitter, with an introduction to Instagram and Pinterest
WHEN: Dates TBD, based on interest. NOTE: Let us know if weekday mornings, afternoons, or evenings are best for you!
WHERE: AARP Massachusetts, One Beacon St., Boston, MA 02108, OR suggest a location!
TIME: Two-hour session, with lunch included
COST: Free! (but registration will be required)


Interested in attending a workshop OR becoming an AARP MA social media volunteer? Email Carol Brooks Ball, AARP MA senior social media specialist, at cbrooksball@aarp.org.