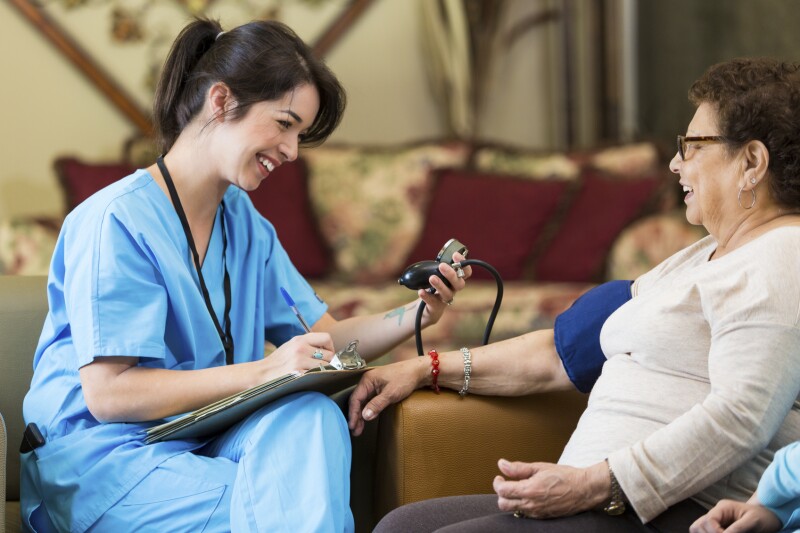 AARP Wyoming State Director Sam Shumway released a statement today asking lawmakers to continue funding of the Wyoming Home Services (WyHS) program next legislative session.

Wyoming Governor Mark Gordon announced today that the program will be eliminated by July 1, 2021 saving the state $2.75 million per biennium. Given the timing of the program's elimination, The Wyoming Legislature will have the ability to fund the program during the 2021 Legislative session.

The Wyoming Home Services program (WyHS) provides in-home services that are critical to supporting Wyomingites to age in their homes, and out of expensive nursing homes. Shumway says. "Last year the Medicaid program paid for 64 percent of all the nursing home stays in the state at a cost of $140 million. In-home services, such as the ones provided by the WyHS program are proven to delay the need for nursing home care and offer cost savings to the state. Our state is aging as fast or faster than any in the country. Our long term care costs will only continue to rise as time goes on."

The cuts also impact the Program of All-Inclusive Care for the Elderly, commonly known as PACE in Cheyenne, which will close the program.

"Our state's budget deficit has really forced the hand of the Department of Health and Governor's office," says Shumway. "These cuts have real impacts to our state's aging population and we certainly understand and appreciate the fact these cuts were not easy to make. It is a good reminder of the need for us to to continue to examine how we fund our services in the state."

About the Wyoming Home Services Program:


The most common services provided are homemaking and personal care.
The net cost of the program is $2.85 million in 2018.
That 2018 funding offered help for 1,933 citizens at a cost of $1,476 per person.
The program is 72 percent state funding, local matching funds of 19 percent, and program contributions of 9 percent from those who receive services.
The average cost per program participant in 2018 was $183. Participants pay on a sliding fee scale.
No one is turned away due to a lack of money to pay for services.
The program was cut by around $931,000 in the 2017-2018 biennium.
Due to cuts to cities, towns and counties, local funding matches to providers have dropped 113 percent since 2016.
There is a waitlist in 2018 of between 64-101.
The program runs on a reimbursement rate system, which means more administrative burden. That began in 2017.
Part of the concern regarding the waitlist is the struggle to find CNA's and others to perform the work.