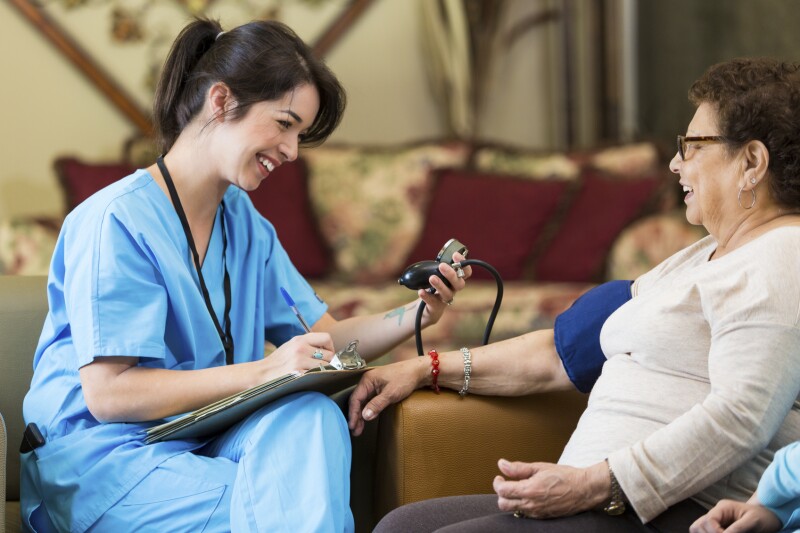 According to Wyoming Department of Health data, nearly 2,000 older Wyomingites risk losing services through The Wyoming Home Services Program without a funding commitment from the Wyoming Legislature in March's session.

The Home Services program provides help with activities of daily living such as bathing and dressing for those who are in danger of requiring institutionalization.

According to the state, Converse and Sheridan Counties currently have the most residents enrolled in Wyoming Home Services program with 163 and 131 respectively. Natrona (128), Fremont (127), Campbell (116) round out the top five counties in the state, when measured by program participation.

The Wyoming Home Services program is a state funded grant program contracted to one provider per county to provide in-home services to persons 18 years and older in Wyoming who are at risk of placement in nursing homes, assisted living facilities or institutional care. Ninety-eight percent of those who receive services need help with two or more Instrumental Activities of Daily Living. That can be everything from preparing meals, to transportation and shopping, as well as medication management and more.

"This is a program that our state's citizens count on to keep them in their homes and out of nursing homes," says AARP Wyoming State Director Sam Shumway. "And the good news for lawmakers is it helps to save state dollars. That is a win-win for Wyoming."

The net cost of the program to the state is $2.85 million in 2020 serving 1,882 citizens at a cost of $1,517 per person per year or $211 per month as it works to slow the cognitive and physical degeneration to a nursing home level of care. This compares favorably to the cost of nursing home care, which can cost the Medicaid program $4,300 per person, per month.

The program is 69 percent state funded, with a local entity providing 21 percent funding. The program participants are expected to contribute to the cost of care as well on a sliding fee scale. There is a waitlist in 2020 of between 93-169 residents.