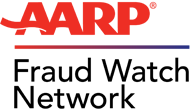 As the COVID-19 Pandemic has continued to spread across the United States, so too, has the number of scammers who are using the pandemic to steal people's money. On July 2 at 11 a.m., AARP Wyoming hosts a free FraudWatch webinar offering an overview of scams taking place in Wyoming and around the country.

The webinar can be seen live or after the event for free on AARP Wyoming's Facebook page at https://www.facebook.com/AARPWY/live/.

Jan Miller will be the presenter for AARP's FraudWatch presentation on July 2. Miller lives in Sheridan and has been volunteering with AARP since her time in private industry where she worked in the energy industry, and later as an IT business analyst.

Miller's presentation will discuss the ways scammers are using COVID headlines to take advantage of unsuspecting people and offer a number of tips for keeping yourself safe from scams that appear in-person, online, as well as over the phone.

AARP's Fraud Watch Network can help you spot and avoid scams. Sign up for free "watchdog alerts," review our scam-tracking map, or call our toll-free fraud helpline at 877-908-3360 if you or a loved one suspect you've been a victim.