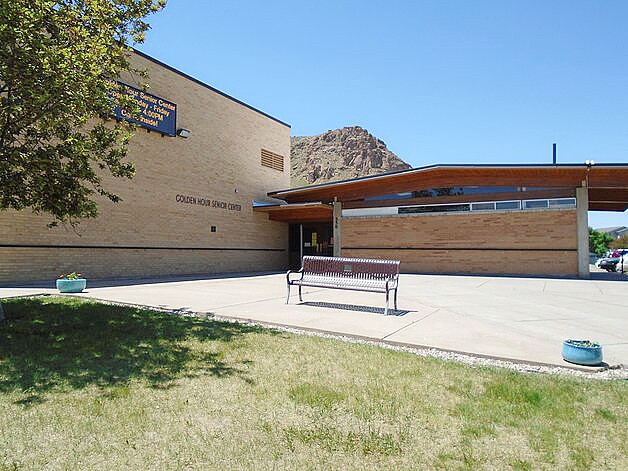 The Golden Hour Senior Center in Green River and AARP Wyoming offer dinner and a screening of the movie City Slickers for free on March 21, as the Golden Hour Senior Center hosts Burger and Movie Night at Golden Hour Senior Center, starting at 6 p.m.

Those interested in attending this free event are asked to register here .

Doors will open for the event, starting at 6 p.m. and attendees are encouraged to build their own burgers with toppings such as bacon, cheddar cheese, grilled onions and more. Fries and cookies will also be available.

Once everyone is served, the movie City Slickers will be shown on the big screen. The movie tells the story of Mitch (Billy Crystal) is a radio station sales executive who finds himself in the throes of a mid-life crisis; accompanied by two friends, Phil (Daniel Stern) and Ed (Bruno Kirby) in the grip of similar problems, he heads to New Mexico for his birthday to participate in a two-week "vacation" cattle drive to Colorado.

What is Movies for Grownups?
The movie is a part of AARP's Movies For Grownups program, which seeks to fight social isolation in those aged 50 and over. Social isolation occurs when people withdraw and become disconnected from family, friends and community. A study by professors Julianne Holt-Lunstad and Timothy Smith of Brigham Young University found that prolonged social isolation is as harmful to health as smoking 15 cigarettes a day, and is more harmful than obesity. Social isolation has been linked to higher blood pressure , greater susceptibility to the flu and other infectious diseases, and earlier onset of dementia .

AARP is the nation's largest nonprofit, nonpartisan organization dedicated to empowering Americans 50 and older to choose how they live as they age. With nearly 38 million members and offices in every state, the District of Columbia, Puerto Rico, and the U.S. Virgin Islands, AARP works to strengthen communities and advocate for what matters most to families with a focus on health security, financial stability and personal fulfillment.