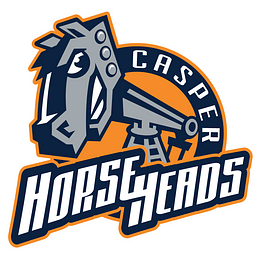 Join AARP Wyoming for a pair of baseball games on July 4 weekend enter its sweepstakes to receive free tickets to the ballgame, as well as baseball hats.

On July 3, Casper will host the Hastings Sodbusters starting at 3:07 p.m. at Mike Lansing Field. On July 4, the Horseheads take to Mike Lansing at 6 p.m. for a contest with the US Military All-Stars baseball team.

AARP Wyoming is holding a sweepstakes for those interested in going to the game. Each prize will consist of four tickets to the game, and four AARP baseball hats, a value of $80 per winner. To enter the sweepstakes, for the July 3 contest, click here. For the July 4 ballgame, click here.

The Casper Horseheads is a summer collegiate baseball program with teams in Casper; Laramie; Dickinson, ND; Caldwell, ID; Hastings, NE; Fremont, NE.; Spearfish, SD; Gering, NE; and North Platte, NE.

On July 4, the Horseheads will host the US Military All-Stars Red, White, and Blue Tour. The US Military All-Stars are a barnstorming baseball team and non-profit which was formed in 1990. The squad is made up of current and former armed forces personnel who pay their own way to play between 30 and 60 baseball games a year. The US Military All-Stars conduct a choreographed pre-game ceremony that includes "Passing The Flag," and "Walk of Honor," ceremonies to celebrate American history in defense of freedom. The program has also conducted a number of Gold Star Family Honor Ceremonies.

The US Military All-Stars are the only team in history to wear camouflage uniforms with historical references representing all branches of the military and first responders. While not funded by the US Military, the program does honor veterans and works with other nonprofits to provide much-needed services for veteran families. For more, check out: usmilitaryallstars.com.