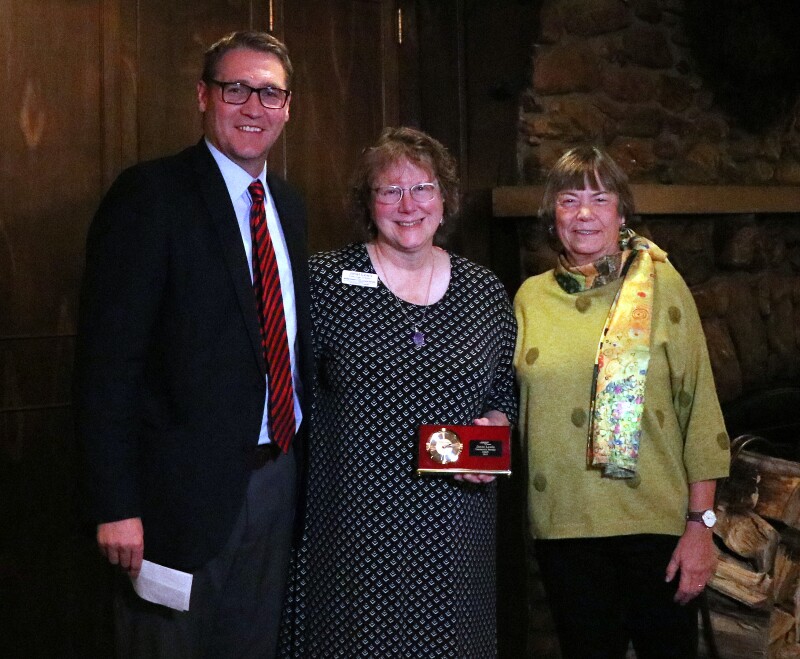 AARP Wyoming is honoring Janet Lewis of the Alzheimer's Association of Wyoming as its 2019 Community Partner of The Year. Lewis is the executive director of The Alzheimer's Association in Wyoming was presented with the award during AARP Wyoming's Volunteer Recognition Dinner in Sheridan, Nov. 14.

Founded in 1980 by a group of caregivers, the Alzheimer's Association provides support, services and education to individuals, families and caregivers affected by Alzheimer's disease and related dementias nationwide, provides legislative advocacy and fund research for better treatment and a cure.

In Wyoming, AARP Wyoming and the Alzheimer's Association have worked together on caregiving legislation, as well as support for the state's 66,000 caregivers. The two organizations worked together on the state's Alzheimer's Plan and take part in monthly radio interviews offering caregiver outreach on the Cowboy State Radio News Network.

Lewis has been the Wyoming Alzheimer's Association of Wyoming chapter executive since the chapter was established in 2014. Janet has a degree from Chicago's Northwestern University, where she graduated with a degree in Communications and Political Science. She has enjoyed a 40-year career in marketing and administration, primarily in healthcare. Lewis and her husband enjoy living in Cheyenne, where she can watch her niece and nephews grow up. Her hobbies include golf, kayaking, gardening and reading.