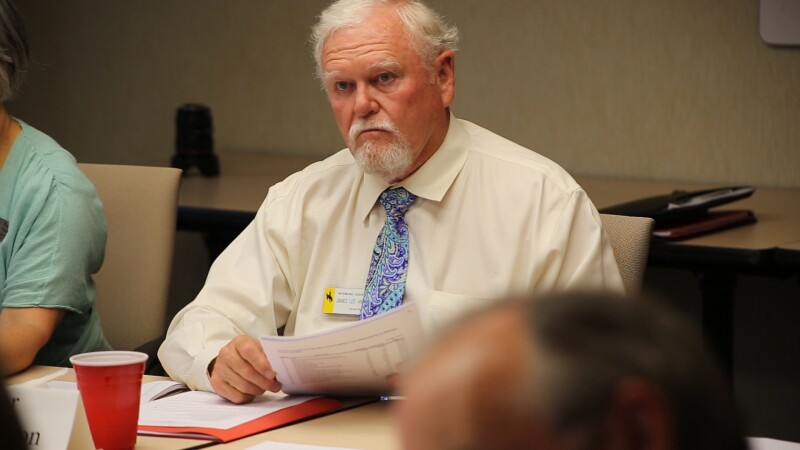 Wyoming Senator Jim Anderson (R-Natrona County) is one of 20 leaders in state government around the nation named a Super Saver by AARP. The award is given to lawmakers, and other state government leaders who have worked hard to help Americans grow the savings they need for retirement.
"AARP thanks Senator Jim Anderson for leading the effort to pass legislation that resulted in the Retirement Security Task Force, and then act as its chairman this year," says AARP Wyoming State Director Sam Shumway. "Senator Anderson provided key leadership with the Retirement Security Task Force. He truly appreciates how important it is for Wyoming individuals and businesses to have access to retirement savings options."

Retirement Security Task Force

The 9-person Wyoming Retirement Security Task Force, made up of representatives from small business, non-profits, legislators, and state government, is determining what can be done to help Wyoming residents more easily save money for retirement. When individuals save for retirement they are less likely to rely on public assistance programs later in life, such as Medicaid.
The Governmental Accountability Office suggests that nationwide, 41 percent of US citizens have no retirement savings. In Wyoming, Department of Workforce Services data points out nearly 73 percent of all employers do not offer a retirement plan to their employees.
Nationwide, more than 40 other states are also working on the issue of retirement savings and its impacts on the ability for citizens to take personal responsibility for their retirement while offering a positive impact on state budgets. During its four meetings held in the 2018 interim, The Task Force has examined retirement programs for private businesses already set up in Maryland, Utah, Oregon, Washington state, New York, and Illinois, in addition to hearing from experts in the field of retirement security and its impacts on state budgets from Georgetown University, Boston College, and The Pew Charitable Trust. The Task Force will soon release a report and recommendations from its interim study.
"In 2019 and beyond, AARP will continue to work with Wyoming's elected officials to help Wyomingites grow the savings they need to take control of their future," says Shumway.